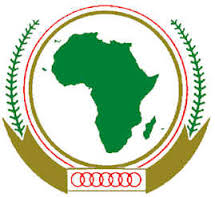 Morocco has embarked on a massive diplomatic campaign to prepare its return to the African Union (AU) thirty two years after it walked out of the then Organization of African Unity (OAU) over the admission of the Sahrawi Arab Democratic Republic (SADR,) self proclaimed by the separatist Polisario, as a full-fledged member of the organization.
The announcement of the North African country's return to the African fold could be made during the July 17-18 AU summit meeting in Kigali, in Rwanda.
Moroccan newspaper in Arabic Akhbar Al Yaoum on Thursday quoted Moroccan diplomatic sources as saying that the recent diplomatic trips by the country's foreign minister in several African states were meant to pave the way for the Kingdom's return to the AU.
Last week trips undertaken by Foreign Minister Salaheddine Mezouar to hand over messages from King Mohammed VI to a number of African Heads of State were aimed at preparing Morocco's return to the African Union, wrote the daily.
Yet, Rabat conditions its return to the AU to the withdrawal of SADR's recognition by the pan-African organization.
The daily, quoting other unofficial sources, said the Moroccan monarch could attend the AU summit meeting.
"A well informed source stated that Mezouar's tour was aiming at preparing a landmark participation of King Mohammed VI in the African Union Summit," the daily wrote.
Mezouar's African tour took him to Egypt, Tunisia, Sudan, Senegal, Cameroon, Côte d'Ivoire, Libya, Ethiopia and Rwanda. In statements to the media, Mezouar said a number of Morocco's friends in the continent are demanding the return of the Kingdom to the African Union.
Morocco would respond to such calls once the conditions for reintegration are met, said the Foreign Minister.
Although Morocco withdrew from the Organisation of African Unity in 1984, it has steadily strived to strengthen ties with countries in the continent.