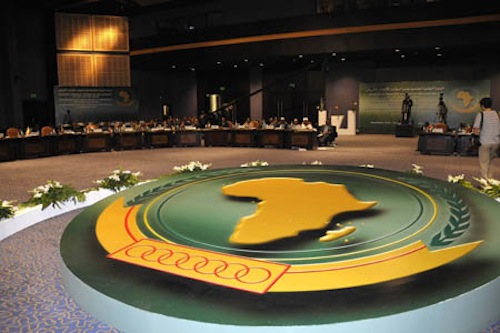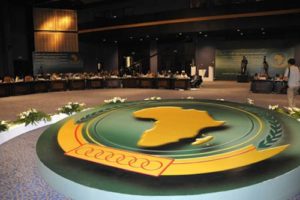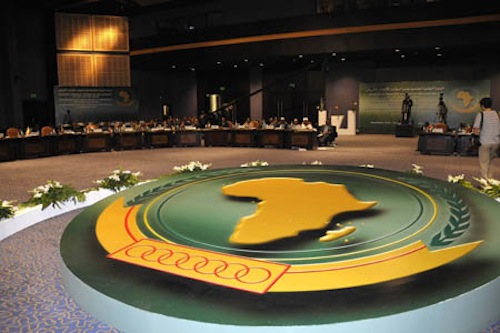 Egypt and Madagascar on Friday joined the 28-member bloc, which addressed last Monday a motion to the President of Chad, Idriss Deby Itno, who holds the rotating presidency of the African Union, expressing support to Morocco's return to the African Union and demanding the suspension of the self-proclaimed Sahrawi Republic from the pan-African organization's bodies and activities.
Egypt "welcomes and supports the will of brotherly Morocco to join the African Union and to resume its role in African bodies," said in this vein, Egypt's Ambassador in Rabat, Ihab Jamaleddine.
The diplomat also expressed Egypt's hope to see "Morocco regain its role within the African family as soon as possible," indicating that there is "a permanent coordination" on this issue between the two countries.
Madagascar has also expressed support to Morocco's return to the African Union, describing this return as "legitimate."
President Hery Rajaonarimampianina issued an official statement wherein he pointed out that Madagascar "welcomes" Morocco's decision and will "work to ensure that this legitimate return be effective as soon as possible."
Madagascar "warmly welcomes" the message sent by King Mohammed VI to the 27th Summit of the African Union, the statement said.
The President of the Republic of Madagascar, who underscored that he is "aware of the particular circumstances" in which the "SADR" was admitted to the Organization of African Unity, said he "has decided to take action to enable the African Union play a constructive role and contribute positively to UN efforts for a final and mutually acceptable settlement of the regional dispute over the Sahara."
Last Sunday, Morocco officially requested to rejoin the African Union, 32 years after it withdrew from its predecessor, the Organization of African Unity (OAU) to protest the illegal admission of the Sahrawi republic, self-proclaimed by the separatist Polisario Front with the support of Algeria.
"Today, Morocco wishes resolutely and unequivocally to regain its place within its institutional family and to continue to live up to its responsibilities, with even more resolve and enthusiasm," King Mohammed VI said in a Royal message addressed to the 27th summit of the African Union held in the Rwandan capital Kigali on July 17.
The following day, 28 member states of the African union addressed a motion to the AU acting chairman welcoming Morocco's decision to rejoin the African Union.
The 28 signatories of the motion pledged "to work so that this legitimate return be effective as soon as possible."
They also promised "to act for the immediate suspension of the "Sahrawi Arab Democratic Republic" from the activities of the African Union and all its bodies, to enable the AU to play a constructive role and contribute positively to UN efforts for a final settlement to the regional dispute over the Sahara."