Over 200 African Inmates granted free pardon in Morocco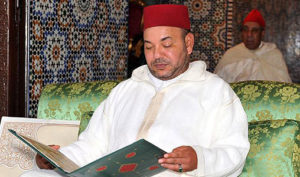 King Mohammed VI of Morocco has granted free pardon to 201 African inmates, for humanitarian reasons.
The exceptional royal pardon was granted to the 201 inmates for humanitarian reasons and benefited elderly prisoners or those suffering from illness, the Moroccan Ministry of Justice said in a press release.
All necessary measures have been taken to facilitate the repatriation of the released inmates to their native countries, the Justice department said.
The royal pardon stands as an encouragement to inmates who demonstrated good conduct while in prison, respected the laws and regulations in force, and responded positively to rehabilitation and reintegration programs, the press release added.
Posted by
Hafid El Fassy
on January 29, 2020. Filed under
Columns
,
News
,
Zoom
. You can follow any responses to this entry through the
RSS 2.0
. Both comments and pings are currently closed.