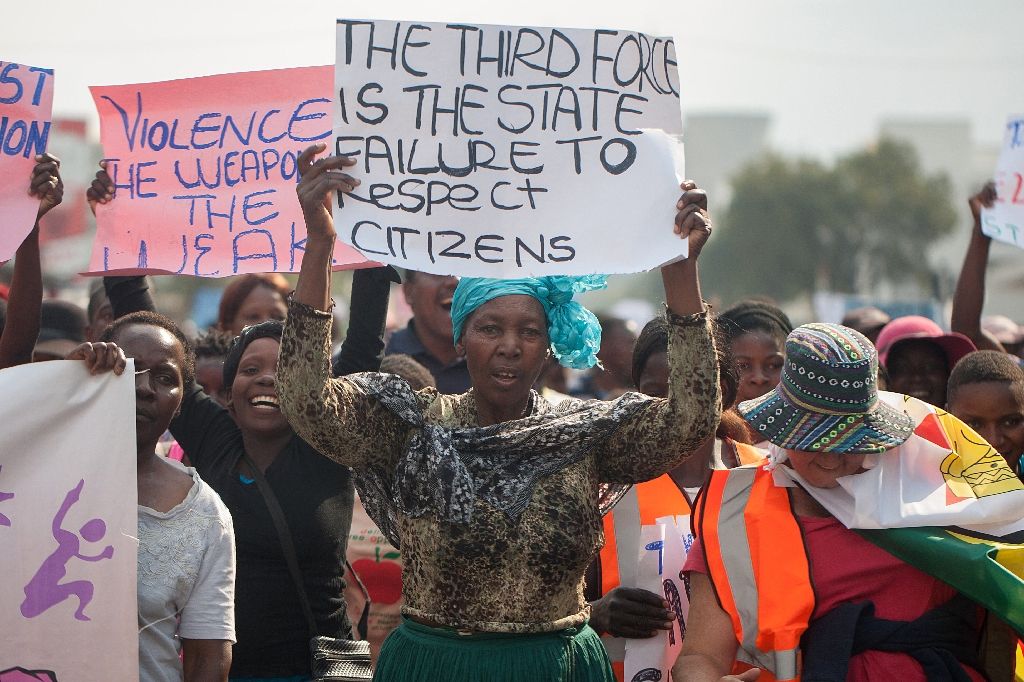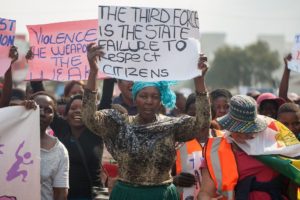 Activities in Zimbabwe's second city of Bulawayo ground to a halt on Tuesday as hundreds of women demonstrated peacefully to protest the government's handling of the deteriorating economy of the country.
"We are in the streets to denounce the injustices and brutality of the police and to ask the government to resolve the socio-economic crisis," said Jenni Williams, president of an organization called Women of Zimbabwe Arise (WOZA).
According to AFP, most protesters who gathered in Bulawayo waved the Zimbabwean flag, which has become the rallying symbol of citizen protest in the country.
"Violence is the weapon of the weak," one of many placards at the event read.
The demonstration was one of the biggest popular protests in years against the 92-year-old Mr. Mugabe, whose increasing frailty has fuelled political infighting and instability in this Southern African nation.
It followed weeks of mounting popular anger as the government has struggled to pay civil servants, who are the biggest work force in Zimbabwe's formal economy.
Government officials described the protesters as criminals and said they were backed by opposition parties.
Opposition parties, and even some of Mr. Mugabe's former allies, have expressed support or sympathy for the protesters, who do not appear to have political links.