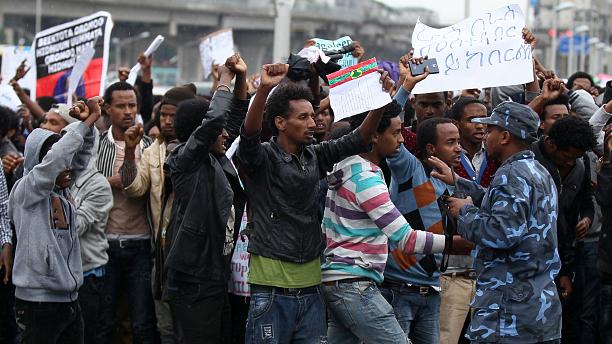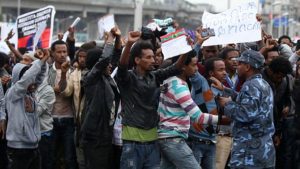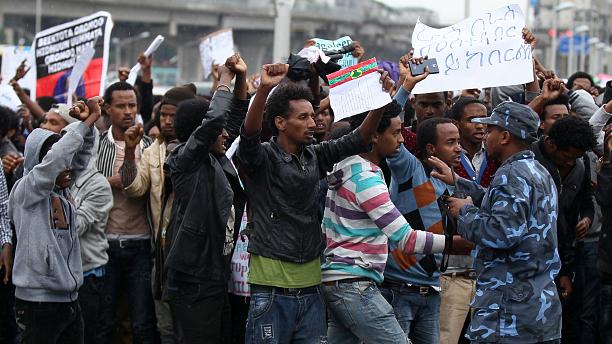 International human rights group, Amnesty International, on Monday accused Ethiopian security forces of shooting dead people in Oromia and Amhara regions in an attempt to suppress a new wave of anti-government protests in the two key regions.
In a statement titled ''Ethiopia: Dozens killed as police use excessive force against peaceful protesters," Amnesty said, quoting credible sources that ''at least 67 people were killed and hundreds more injured when Ethiopian security forces fired live bullets at peaceful protesters across Oromia region over the weekend".
Thousands of protesters turned out in two regions of the country – Oromia and Amhara – calling for political reform, justice and the rule of law.
"Ethiopian forces have systematically used excessive force in their mistaken attempts to silence dissenting voices," Michelle Kagari, Amnesty International's deputy regional director for East Africa, the Horn of Africa and the Great Lakes, said.
Amnesty said, even though there were no deaths reported in the case of protests in the capital, Addis Ababa, videos and photos showed police beating protesters with batons in the main public square, the Meskel Square.
The demonstrators accused the government of rights abuses and marginalization of ethnic communities.
The Oromo are Ethiopia's largest ethnic group, making up more than 30 percent of the population of about 100 million.