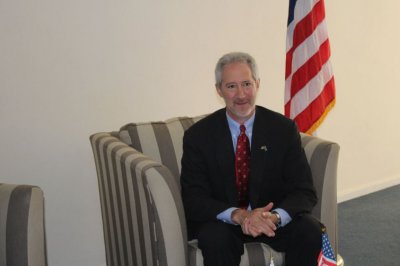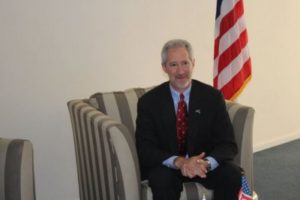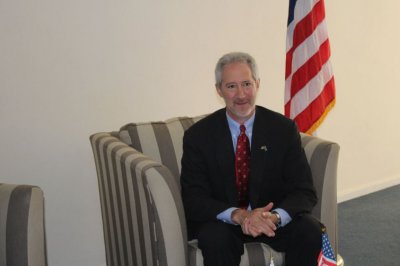 Somalia welcomed Stephen Schwartz as new US ambassador to the country, making the senior Foreign Service officer, the first US diplomat to the war-torn country in more than two decades.
The new ambassador presented his credentials to Somalia's Foreign Minister, Abdulsalam Omer, on Tuesday in capital city, Mogadishu.
 ''The Government of Federal Republic of Somalia is honored to welcome H.E. Ambassador Stephen M. Schwartz to his new post as the Ambassador of the United States to Somalia," the government said in a press statement.
According to the statement, the appointment of Schwartz mirrors the strengthening of relations between Somalia and the US. ''It is also the clearest sign that Somalia has turned the corner towards stability and progress," the statement read.
The darkest chapter in ties between US and Somalia came in 1993 when the bodies of US soldiers were dragged through the streets of Mogadishu by a mob after fighters loyal to Mohamed Farah Aideed, who was on the US wanted list, shot down two Black Hawk helicopters.
Thousands of Somalis and 18 American soldiers died in the ensuing battle between fighters loyal to Aideed and US soldiers.
Although the US never formally severed ties, the embassy in Mogadishu was closed in 1991 as Somalia descended into chaos amid a bloody power struggle among brutal clan chiefs.
The Somali government that finally took power in August 2012 was the first to be given global recognition since the regime of dictator Siad Barre fell in 1991. The US recognized the new government in January 2013.
As a reminder, the war-ravaged nation last year appointed its first ambassador to the United States in a quarter-century.