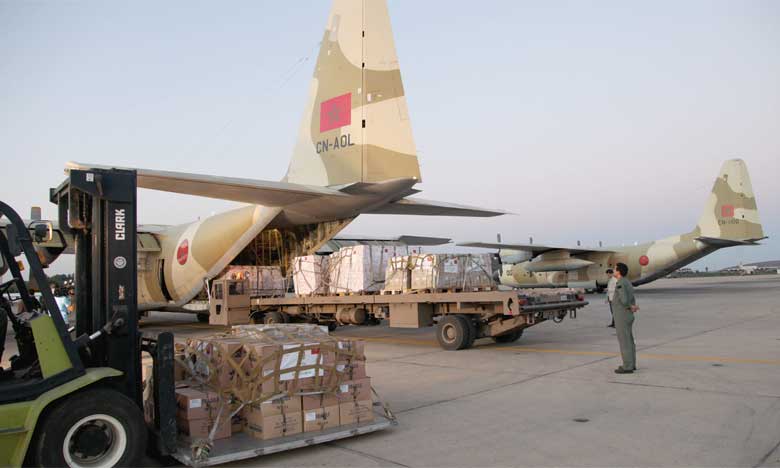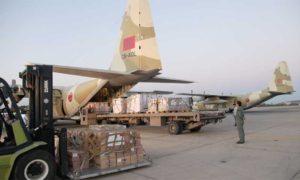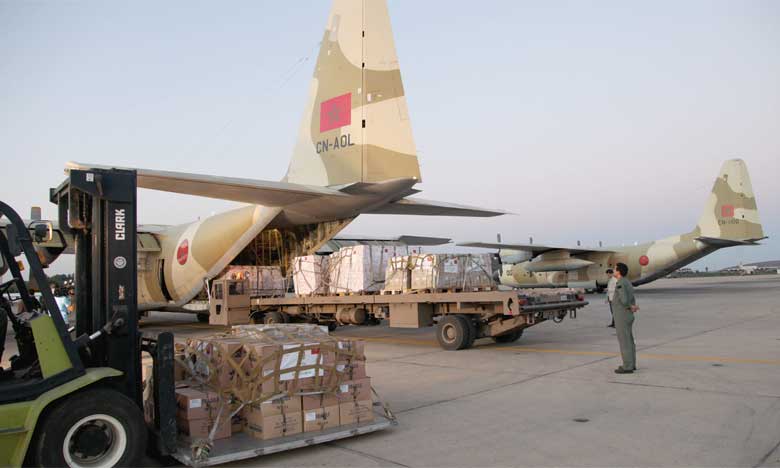 Morocco has once again proved its generosity and solidarity with African countries. Early this week, the North African country rushed to provide humanitarian aid to Burkina Faso affected by floods caused by torrential rainstorms.
Upon instruction of King Mohammed VI, a first Moroccan plane carrying 16 tons of food, medicines and blankets, landed Tuesday in the Ouagadougou International Airport.
It was followed by a second plane laden with 15.5 tons of humanitarian assistance destined to alleviate suffering of Burkina-Faso people. More Moroccan planes will be flown to this African country as Morocco pledged to provide 100 tons of humanitarian aid.
Burkina-Faso is one of the African countries visited by King Mohammed VI during his recent African tours to boost partnership within the frame of South-South cooperation.
Morocco has also placed Africa at top of its foreign policy. Since he came to power in 1999, King Mohammed VI paid visits to a score of African Sub-Saharan states. These visits are part of Morocco's efforts to support the political, economic, financial and cultural development of the continent.
Morocco's centuries-old historical, cultural, and economic ties thus grew stronger and its presence in the continent was further consolidated as Government-to-Government strategic cooperation was enhanced and as the Moroccan private sector, finding incentives in the personal commitment of the king, started investing in African countries.
Thus, many Moroccan large firms have opened branches or set up joint ventures in some 23 African countries. These include Banks (BMCE, Attijariwafa Bank, Banque Populaire,) real estate developers (Addoha, Alliances Développement Immobilier,) insurance companies (Saham Group), mining and industrial companies (Managem group, OCP) and telecom companies (Maroc Telecom.)
In his speech on the occasion of the 63rd anniversary of the Revolution of the King and the People, celebrated on August 20, the Moroccan Sovereign said : "For Morocco, Africa means more than just being part of a geographical area, or having historical bonds with the continent."
"Africa also means sincere affection, appreciation, close human and spiritual relations as well as tangible solidarity. Furthermore, Africa is the natural extension of Morocco and the embodiment of the country's strategic depth," stressed the Monarch.