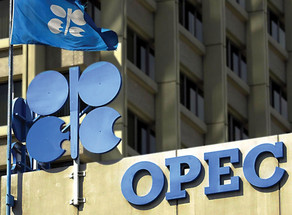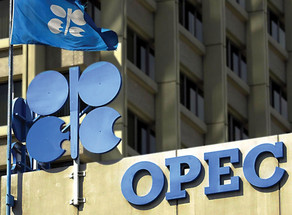 Members of the Organization of Petroleum Exporting Countries (OPEC) on Wednesday reached an agreement to limit oil production to between 32.5 and 33 million barrels per day.
According to energy ministers of Qatar and Nigeria, members of the Organization reached an understanding after a six-hour gathering in the Algerian capital, but deferred until November the fraught task of finalizing a plan to make those cuts.
"We came to an agreement of between 32.5 and 33 million barrels per day," the Nigerian Minister of State for Petroleum Emmanuel Ibe Kachikwu told reporters.
He said a committee would be formed to determine how much each country would have to cut and then report to the group at its next meeting on Nov. 30 in Vienna.
The 14-member OPEC produces more than a third of the world's oil. The group's "exceptional decision" will help stabilize the market, Iranian Oil Minister Bijan Zanganeh said after the Wednesday meeting in Algiers.
In a statement, OPEC said it had concluded that the market glut was not going away any time soon. "It is not advisable to ignore the potential risk that the present overhang may continue to weigh negatively well into the future," the group said.
Iran, Libya and Nigeria are all trying to increase production, while countries like Venezuela and Algeria can ill afford to lose oil revenue by reducing output. Saudi Arabia, the group's largest producer, has been pumping at record levels in recent months.