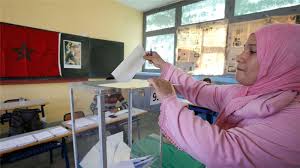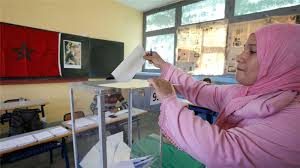 Around 16 million Moroccans are called to the polls this Friday to renew the 395-member parliament with political bout taking place between the ruling Justice and Development Party (PJD) and main opposition party, the Authenticity and Modernity Party (PAM).
The voting process started under normal conditions, said the Interior Ministry, indicating that the turnout recorded by midday stood at 10%.
These legislative elections, the second since the adoption of a new constitution in 2011, are poised to be fair and transparent, to consolidate, as pledged by Moroccan authorities, the country's democratic process and to establish strong and credible institutions.
Thirty parties are competing to win seats in the 395-member House of Representatives, the lower house of the Moroccan parliament.
The ruling PJD of Prime Minister Abdelilah Benkirane, which won the 2011 elections, hopes to garner at least as many parliamentary seats and why not secure the party another governmental mandate.
The PJD, a moderate Islamist party, has, since it assumed power, undertaken a number of reforms which have received mitigated welcome. During the electoral campaign, the party urged its supporters to vote for continuity.
Its main challenger, the PAM, hoping to end the PJD's dominance, has been calling on voters to opt for change. The party last year took a lead ahead of the JPD at the municipal elections and appears confident to overthrow the Islamist party, criticized by modernists for trying to turn the North African Kingdom into an Islamist country.
Vote turn-out will be announced gradually in the course of the day by the interior ministry. Vote turn-out, an issue of concern for political parties, stood barely at 45.40 per cent in the 2011 legislative elections and increased to 53.67% in the local polls in 2015.
Polls opened at 8 am and will close in the evening with first results expected at 10 pm local time (GMT+1.)
These October elections are taking place at the time the country faces security threats by terrorist groups like the Islamic State.
Authorities have mobilized important security personnel to protect voting centers and citizens against any terror attempts.
The interior ministry announced in a statement that there was no incident at the opening of polls.
Official results of the vote are expected on Saturday.