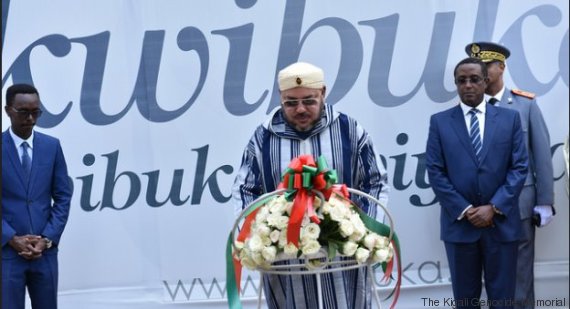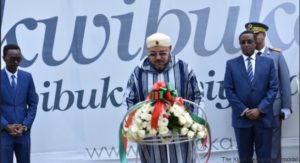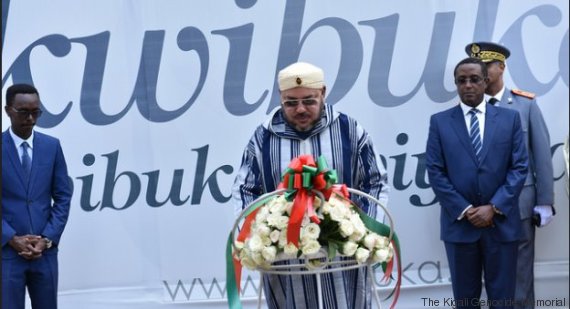 King Mohammed VI Thursday added color to his current visit in Rwanda by sharing the sorrow of the Rwandan people as he visited the 1994 genocide memorial.
Being close friends means sharing sad moments and that is what the Moroccan monarch did Thursday in Kigali where he is on his first state visit in the small Eastern Africa country.
After he co-chaired on Wednesday with President Paul Kagame the signing ceremony of some 20 economic cooperation accords, King Mohammed VI on Thursday visited the Gisozi memorial, in Kigali suburbs, that commemorates the victims of the Rwandan genocide, which claimed the lives of about one million people in an ethnical cleansing in 1994.
The Moroccan monarch laid a wreath of flowers on one of the mass graves where the victims of the horror were laid.
The king toured the memorial, inaugurated in April 2004, on the occasion of the 10th anniversary of the Rwandan genocide. The memorial includes three permanent exhibitions surveying the tragedy's circumstances and reasons behind the growing tension between Rwandan ethnic groups that triggered the genocide.
Later on Thursday, the Sovereign and his Rwandan host chaired over the signing of four agreements relating to the transfer of know-how in terms of agricultural expertise with a special focus on promoting small farming and fostering agricultural productivity.
These agreements provide for cooperation in fields ranging from boosting agricultural resilience and productivity, harvest insurance, fertilizers and funding.
Promoting technical cooperation and improving irrigation technics as well as agricultural infrastructure and livestock health also feature prominently in the Moroccan-Rwandan agricultural partnership.
During the signing ceremony, Morocco's agriculture and fisheries minister, Aziz Akhannouch, made a presentation on the aims of the partnership which was elaborated in implementation of Royal directives to help Rwanda benefit from the Green Morocco Plan experience notably in terms of promoting small farming to increase the revenues of small farmers and improve living conditions in rural areas.
Akhannouch said that Morocco will spare no effort to help Rwanda unlock its full agricultural potential through sharing the agricultural expertise it accumulated since the launch of the Green Morocco Plan in 2008.