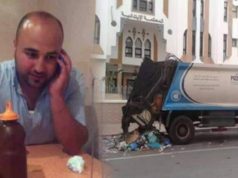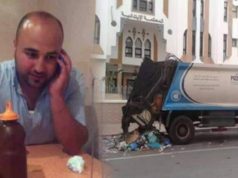 Eleven suspects in connection with the death of Mouhcine Fikri, a fish seller, awfully killed at Al Hoceima, north-east of the country, on Friday by a trash collecting truck as he tried to save his confiscated merchandise were summoned by the general prosecutor.
Following this tragic event, King Mohammed VI gave directives to the interior minister to launch an investigation into the death of the 31 year-old fish seller and to travel to Al Hoceima to offer condolences to the victim's family.
Fikri's death stirred waves of demonstrations in several cities of the North African country with protesters calling for truth to be established and justice upheld.
Out of the 11 individuals summoned, eight have been kept in custody under instructions of al Hoceima's general prosecutor, Moroccan media said.
The individuals in provisional detention include two local authority agents, head of the maritime fishing department in the city and a veterinarian. They will be prosecuted on charges of "forgery and involuntary manslaughter".
Fikri was crashed in the truck as he tried to save his 500 kg stock of swordfish, a species of fish banned at this period of year for biological reasons.
In related reports, Interior minister Mohamed Hassad urged his colleague in charge of justice and freedoms, Mustapha Ramid, to tackle illegal fishing which according to the home minister caused the death of the fishmonger.
The interior ministry believes that failure to respect fishing regulations and maladministration in the sector ignited the drama which nearly shook the North African country.