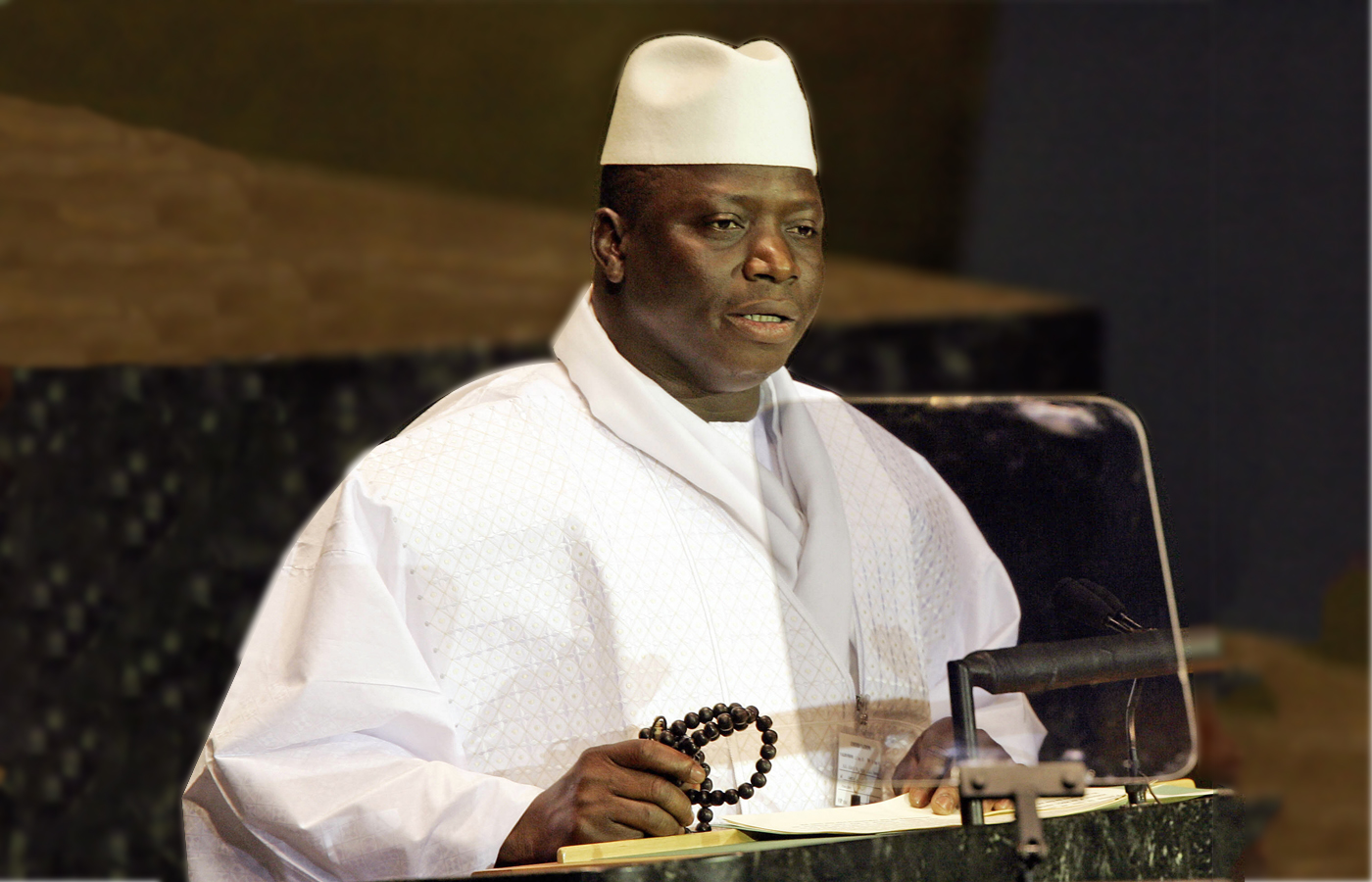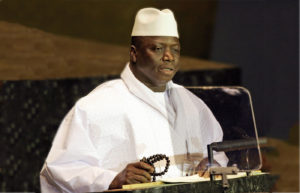 Gambian incumbent president Yahya Jammeh, on Thursday filed his application for a fifth term in office in the West African nation.
Jammeh, 51, who took power in a bloodless coup in 1994, was accompanied to Independent Electoral Commission's office in Kanifing by his wife, Zined Jammeh,
"No matter what people say about me, I am not touched," said Jammeh, after handing over his file to the Independent Electoral Commission (IEC) on the last day of the deadline to formalize candidacy application requirements.
As a preacher and in his own words, "I do not listen to anyone because I know what's important, it's between me and God, we want to listen to everybody, to satisfy everybody, and we end up satisfying bad guys … do what's right, make sure to satisfy only God the Almighty."
He also unveils series of projects in particular, free education and health care, indicating that his government believed particularly in empowering women.
Human Rights Watch has warned about the poor human rights situation in Gambia, a month to the country's presidential election scheduled for December 1, 2016.
The government has been repressing the opposition, a situation which poses a threat to the fairness of the next election, the rights group says.
Researchers at Human Rights Watch, say it is necessary to draw the world's attention on the political situation in Gambia, stressing this will exert pressure on Yahya Jammeh's government to obtain the release of the opponents before the election in December.
The presidential campaign is expected to start on November 16.