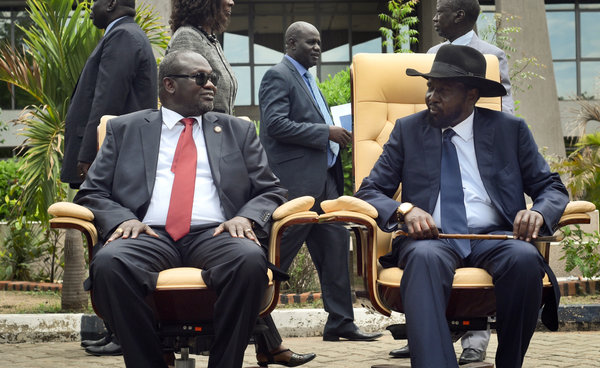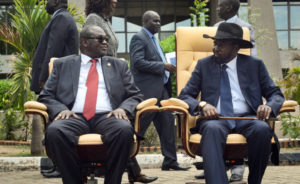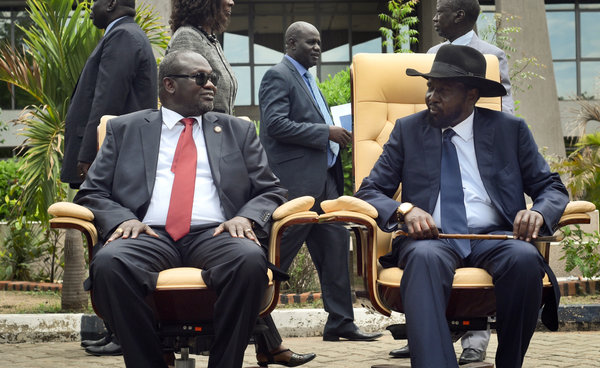 South Sudanese President, Salva Kiir on Sunday said denouncing violence is the only way exiled vice-president and rebel leader Riek Machar will be granted amnesty.
Former first vice-president, Riek Machar who fled the country in July has repeatedly called for an armed resistance following renewed clashes with forces loyal of Kiir. He is currently in South Africa seeking medical attention.
"My brother Riek Machar thinks the only way for him to become the president of this country is violence, killing innocent people. I told him several times [that] there is no reason to fight. If you [Machar] want to be the president, wait for elections, but he did not listen", Kiir said on Sunday.
In his words, a number of people have approached him demanding that he pardons the armed opposition leader when he returns.
"They come asking me to pardon him. I tell them I have no problem with him. He is a citizen of this country and he can return anytime, but must denounce violence", he clarified.
The United States passed a draft resolution to impose an arms embargo on South Sudan on Thursday to the 15-member United Nations Security Council. Further sanctions are being targeted amid warnings by a senior U.N. official of possible genocide.