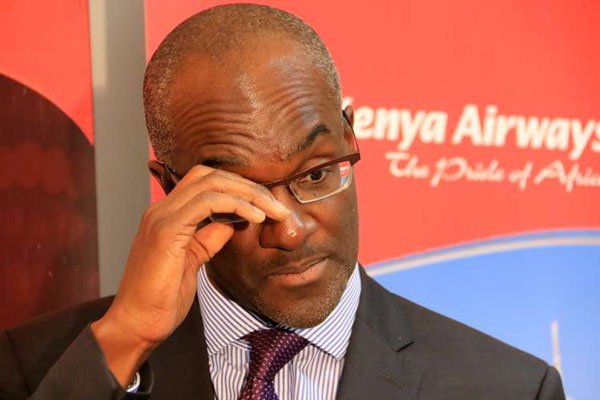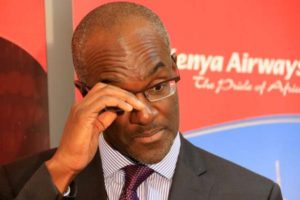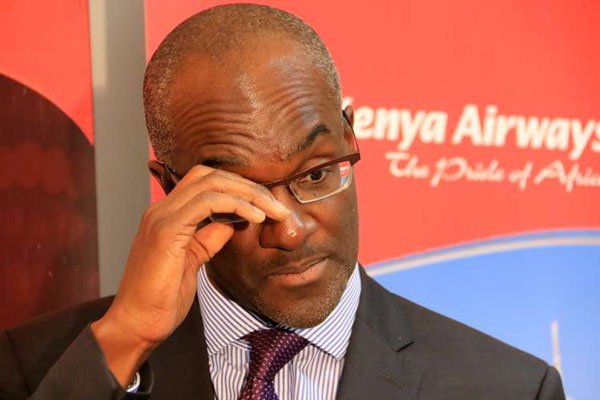 Kenya Airways Chief Executive Mbuvi Ngunze will quit in the first quarter of 2017, the chairman Michael Joseph said on Thursday.
Ngunze will leave the airline by March 2017 after serving as CEO and group managing director since June 2014.
"I have discussed this with the unions and they understand the situation that we are in. They have given us the necessary time to go through restructuring," he told a media briefing then.
"While I regret this decision, Mbuvi will stay on until a successor is found which is expected to take some months," Michael Joseph said.
He said the selection of the next CEO will entail a thoughtful process that he will lead alongside board and the nominations committee.
"I hope to complete this process within the next three months. I have already started the process to search for and identify the right candidate with the relevant airline experience," he said.
The Kenya Airline Pilots Association had been pushing for the resignation of Ngunze and former chairman Dennis Awori since April.
The carrier, which is 26.7 percent owned by Air France KLM, has been selling assets, including planes, and plans to lay off 600 people as it battles deep losses.
Since 2011, the national carrier nicknamed 'The Pride of Africa' has been relying heavily on debt to finance its operations following the launch of its overly-ambitious 10-year resource-draining expansion plan dubbed Project Mawingu.
As a reminder, Kenya Airways is one of the largest carriers in Africa, ferrying 10,000 passengers a day on a fleet of Boeing and Embraer planes.