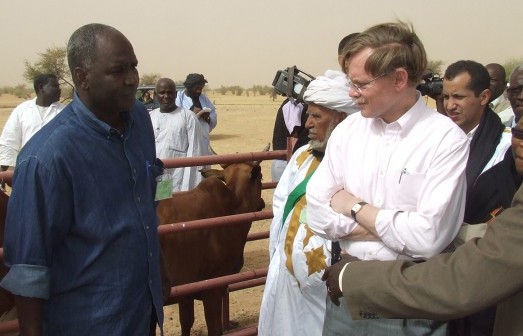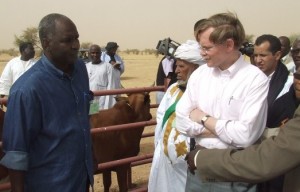 World Bank board of directors have approved a grant of $ 10 million assistance fund to the Mauritanian government in order to help it deal with the drought that it is experiencing. This grant is to be used in distributing food and relief supplies to agricultural rural communities affected by the prolonged drought.
The fund will also help affected farmers with fertilizer, veterinary products and vaccines for livestock, cereals in order to supplement the current food shortage for people and their animals.
Anna Bjerde, who serves as the deputy director of the bank's Deputy Director of the Bank's Global Sustainable Development in Africa said the "the funds will support programs implemented by the government to prevent the deterioration of the economic situation and social services which are facing an emergency situation." She added that the funding is aimed at supporting projects which will improve food security and contribute to economic recovery and building resilience to drought.
On the basis of the short term agreement, the International Development Bank will forward a grant of $5 million and an equivalent amount will also be coming from the Global Food Price Crisis Response Trust Fund. Part of the fund will be allocated to the Development Project for Irrigated Agriculture (PDIAIM) initiated by the state to react to food crisis in the future.
The long term projects of include the implementation of policies for the adaptation of the country to climate change in food production and agriculture and PDIAIM will be a principal actor in the formulation of such policies amongst which is a plan to practice irrigation farming of rice  and crop diversification in the valley of river Senegal which is under-exploited.