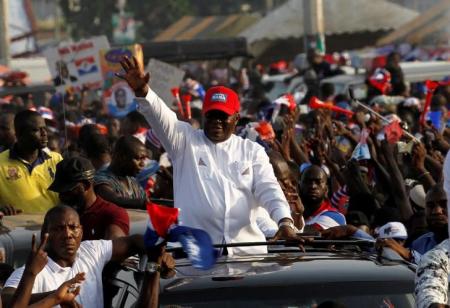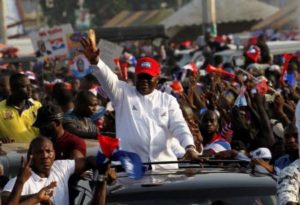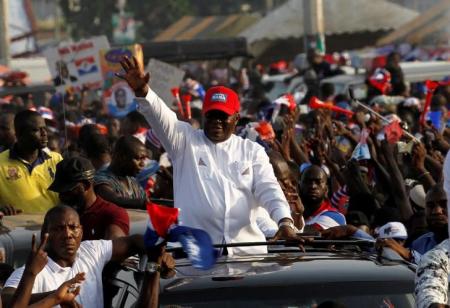 Two famous private radio stations in Ghana, Joy FM and Citi FM, said on Friday that the main opposition leader in Ghana Nana Akufo-Addo has won the presidential election held two days ago, with an absolute majority over John Mahama, the incumbent President.
The two radio stations based their provisional projections on results coming from constituencies. These projections precede the official results which are supposed to be released by the NEC (National Electoral commission) as of Friday.
"Joy FM's website showed Akufo-Addo winning with 53 percent of the vote with Mahama gleaning 45.15 percent, based on a count of 217 constituencies out of 275 in total. Citi FM gave Akufo-Addo 54.8 percent based on 190 constituencies", reported Reuters on Friday. The previous presidential polls held in Ghana in 2012 were highly competitive.
Nana Akufo-Addo, runs for president for the third time this year on the NPP (New Patriotic Party) ticket. If the NEC confirms the two private radio stations projections, John Mahama's National democratic congress (NDC) will wipe out an electoral defeat for the third time since 2000.
NPP and NDC are the two main parties in Ghana which is seen as a democracy model in West Africa. Akufo-Addo, 72, served as attorney general and as foreign minister. John Mahama came in power in 2013, after President Atta Mills's death (first ghanaian Head of State to die in office).