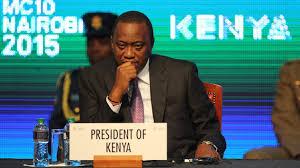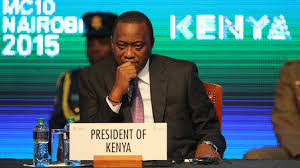 Kenya's President Uhuru Kenyatta on Monday said his country will have to think seriously about its membership in the International Criminal Court (ICC).
The comment comes a year after Kenyatta and his deputy William Ruto have both faced charges at The Hague –based court over their alleged roles in the deadly inter-ethnic violence after Kenya's 2007 elections.
South Africa, Burundi and Gambia have officially notified the United Nations of their intent to pull out of the Rome Statute, the 1998 treaty establishing The Hague-based court. Those withdrawals will take effect in 2017.
"We have sought the changes that will align the ICC to respect national sovereignty. Those changes have not been forthcoming. We will therefore need to give serious thought to our membership," President Kenyatta said in a televised speech to mark the establishment of Kenya as a republic in 1964.
Kenya's parliament has already passed two resolutions since 2010 calling for the country to withdraw from the court.
Kenyatta, who is standing for re-election in the elections scheduled for August next year, cautioned against foreign interference, citing unnamed foreign actors whom he said were already bringing money into the country to influence the vote.