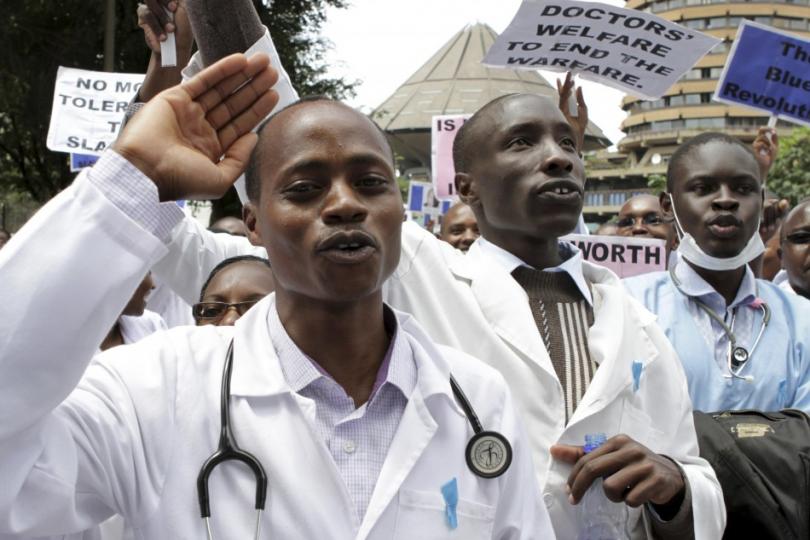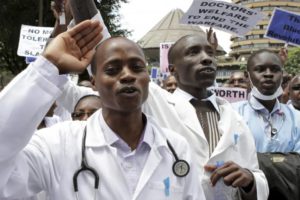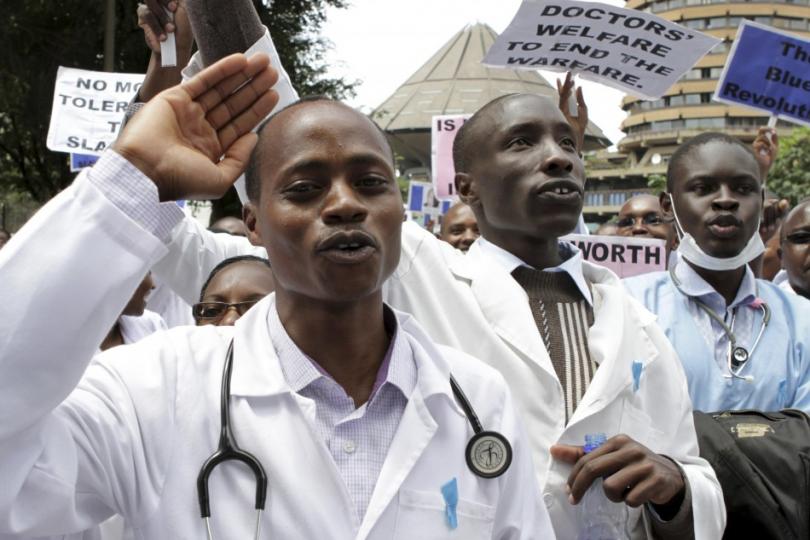 The secretary general of Kenyan Medical Practitioners and Dentists Union (KMPDU) Dr Ouma Oluga, on Tuesday said, they would not resume operations, if the government fails to implement 300 per cent salary hike, as it was agreed upon in the Collective Bargaining Agreement signed in 2013.
The move comes as the Employment and Labor Relations Court of the East African nation has declared the ongoing strike illegal and ordered the striking doctors and nurses to go back to work.
According Dr Ouma Oluga, they would stop at nothing until their pleas are heard. He castigated possible arrests for defying the Court order.
Medics in the private sector also said they would join the strike in solidarity with their public counterparts.
At least 14 patients have reportedly died in public hospitals since the strike began, according to Kenyan President Uhuru Kenyatta on Wednesday.
Kenyan doctors have long complained about low pay, and thousands have moved abroad for higher paying positions. Kenyans commonly criticize politicians for seeking medical treatment outside the country, demonstrating they have no faith in medical care in their home nation.
The Kenyan government offered 500 dollars pay increase to the lowest paid doctors, which would have raised their salaries. But unions rejected the offer and walked out of talks once again.