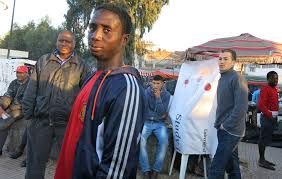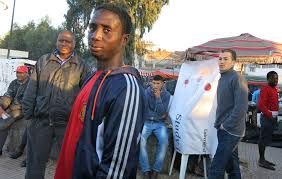 Morocco has extended emergency humanitarian assistance to the Sub-Saharan migrants who were deported by Algeria over the past few days and who are currently stranded in a center in the North of Niger.
The aid was sent upon directives from King Mohammed VI to come to the rescue of these migrants who are in a precarious situation and to help Niger cope with this humanitarian crisis.
The 116-ton emergency assistance will be provided by the Mohammed V Foundation for Solidarity, the Moroccan Agency for International Cooperation and the Ministry of the Interior.
Under this humanitarian action, which is an additional evidence of Morocco's active solidarity with the countries and peoples of the continent, humanitarian kits consisting of foodstuffs, blankets and tents will be distributed to the deported migrants.
Algerian authorities rounded up more than 1400 sub-Saharan migrants in Algiers and deported them some 1900 km south of the capital to the desert city of Tamanrasset, from which they were bused to Niger and left to their own fate. Despite the calls launched by several international human rights watchdogs calling for an end to the debasing treatment of migrants, Algerian authorities carried on their unhuman schemes.
As to Morocco's humanitarian gesture towards the deported Sub-Saharans, it comes at a time the Kingdom is launching as of this December 15 the second phase of the regularization process of undocumented migrants in the Kingdom. The first phase, which was conducted in 2014, had regularized the situation of some 25,000 migrants, mostly from sub-Saharan African countries, enabling them to get residence and work permits, to enroll their children in school and to access medical care.
The move is yet another proof of the Kingdom's Africa-oriented strategy, which is rooted in humanitarian values and which places the dignity of the African citizen above any other consideration.