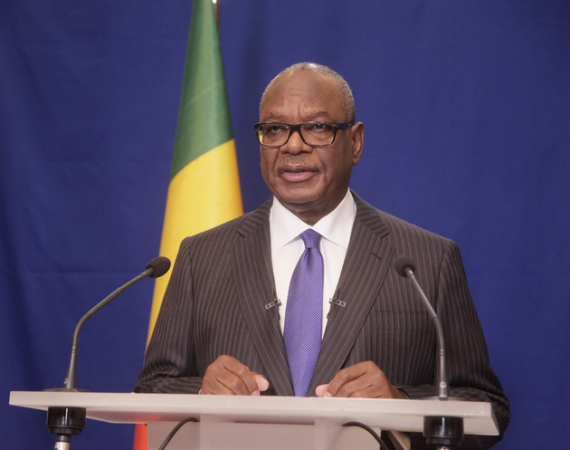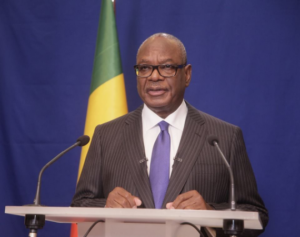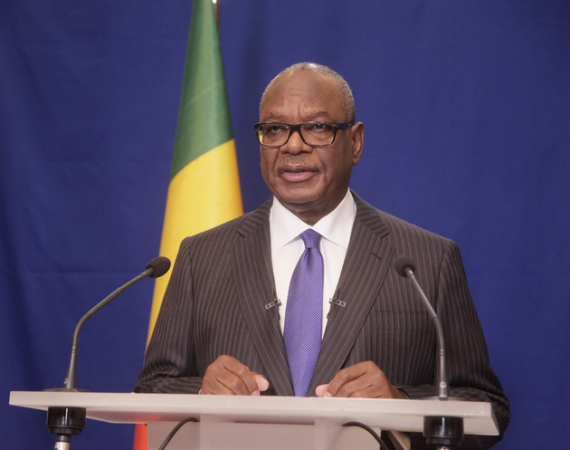 Malian President Ibrahim Boubacar Keïta on Sunday said he is considering authorizing the Burkinabe army to chase terrorist groups into Malian territory when they retreat after attacks.
The leader of the West African nation announced this measure when he visited Burkina Faso to show solidarity after a "cowardly assassination" of 12 Burkinabe soldiers at the Malian border.
"It is unacceptable to kill with impunity in Burkina Faso and then to find refuge quietly in Mali, surely not. So that will be part of the things we have to look at in the days to come," President Keïta said.
"Their movement from one border to another is obvious and all that we can do in terms of cooperation, we will do it," the Malian president said at the Ouagadougou International Airport on his way from the summit of the Economic Community of West African States (ECOWAS) in Abuja, Nigeria.
Twelve Burkinabe soldiers were killed in a terrorist attack against an army unit based in the northern region of the country.
Two more men were missing after around 40 jihadists riding pick-up trucks and motorbikes attacked the army's Nassoumbou base, some 30 km from the Burkinabe-Mali border.
A security source said the assailants were wearing turbans and waving black flags.
Troops at the Nassoumbou base are part of a 600-strong anti-terrorist battalion deployed in January 2013 when France sent in soldiers to counter a jihadist insurgency in northern Mali.
Authorities are concerned that the extended desert borders between the two countries could become a transit point for militants to cross over into Burkina Faso and carry out terrorist attacks there.