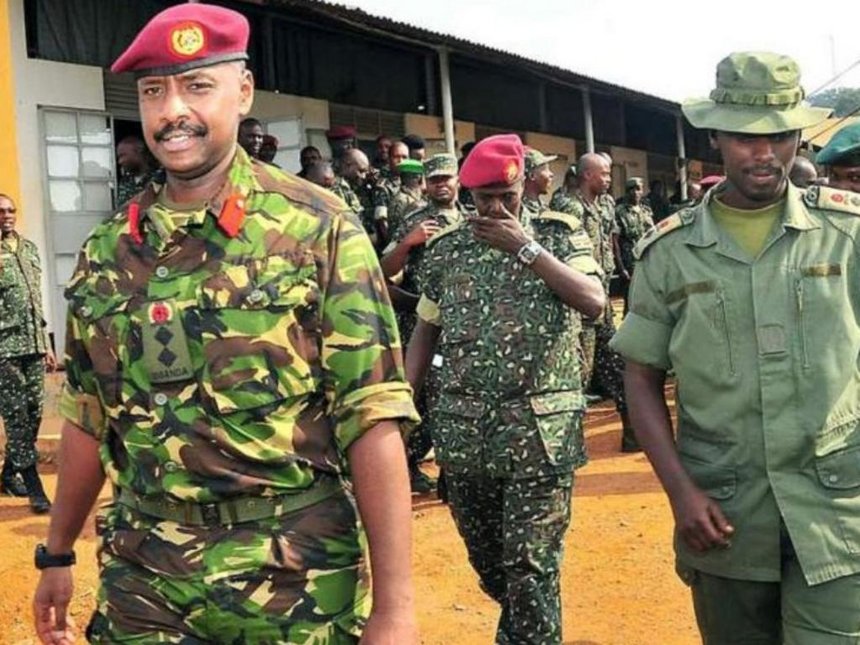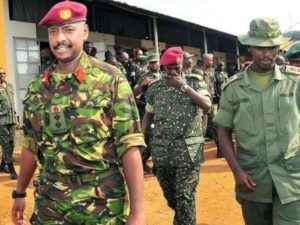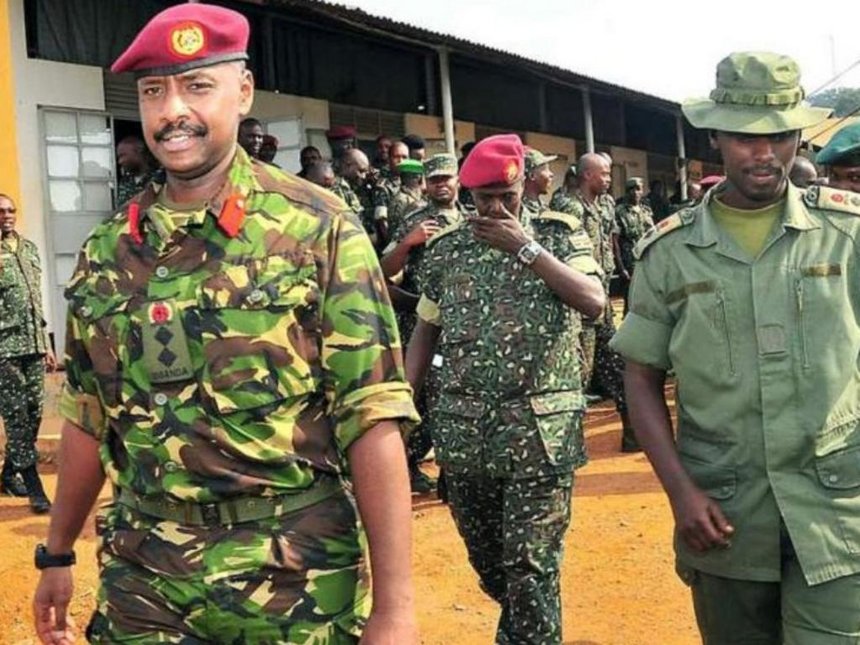 Ugandan President Yoweri Museveni has appointed his eldest son, Mahor-General Muhoozi Kainerugaba, as Senior Presidential Advisor for Special Operations in the East-African nation.
The appointment of the 42-year-old Muhoozi has fueled speculation that Museveni is grooming his son to be a successor.  He has already named his wife Janet Museveni as minister of education and sports last year.
The 72 years old president who seized power in 1986 is credited with restoring stability to Uganda. He has presided over strong economic growth but is accused at home and abroad of repression of dissent and failing to tackle rampant corruption in the nation of 37 million people.
Many opposition parties and Human Rights groups accuse the former guerrilla fighter of becoming increasingly autocratic and wanting to rule for life.
The country has been experiencing economic shocks both internally and externally since last year election.
The local currency, the Ugandan Shillings has been losing ground pressured by strong importer and commercial bank dollar demand and scant inflows of the U.S. currency.
The current inflation has hit food prices due to poor weather conditions that have affected crop production.
Many parts of Uganda have or are still experiencing dry spells, with famine reported in many areas.