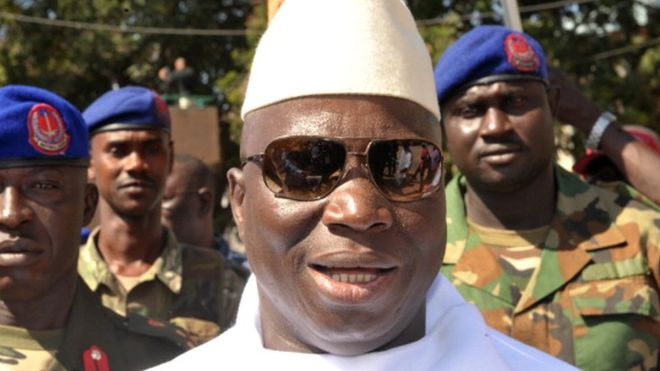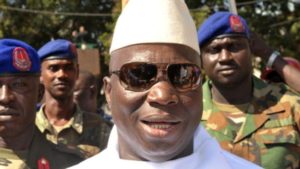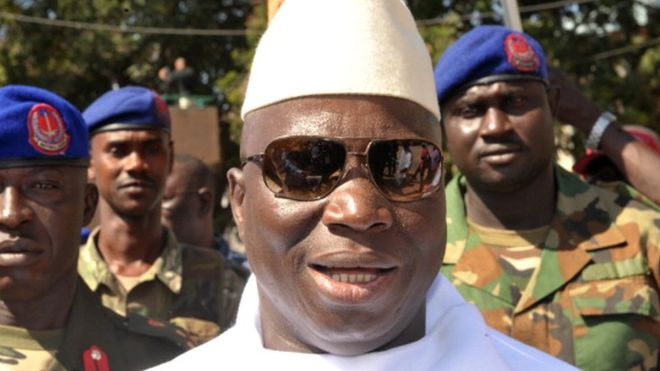 Gambia's National Assembly has passed a resolution on Tuesday to allow President Yahya Jammeh to stay in office for three months, state television reported.
Earlier on Tuesday, Jammeh who lost an election in December to opposition leader Adama Barrow, declared a state of emergency saying he would not step down before a court hears his election challenge.
"I…hereby declare a state of public emergency throughout the Islamic Republic of Gambia," Jammeh's declaration said.
The state of emergency banned "acts of disobedience" and "acts intended to disturb public order."
Regional Bloc ECOWAS has threatened to intervene militarily if Jammeh does not step down and hand over to Barrow by the Jan. 19 deadline determined by the constitution.
Thousands of people are leaving Gambia fearing an outbreak of violence. Hundreds have already fled to neighboring Senegal where president-elect Adama Barrow has reportedly taken refuge for his own safety.
British tour operator Thomas Cook started evacuating nearly 1,000 holidaymakers from Gambia on Wednesday after Britain's Foreign Office warned that "the potential for military intervention and civil disturbance is high" in the West African nation.
The travel company said it would fly out a special assistance team to help UK holidaymakers leave the country and would operate additional flights from capital Banjul.
The Foreign and Commonwealth Office has urged Britons to avoid all but essential travel to the country.