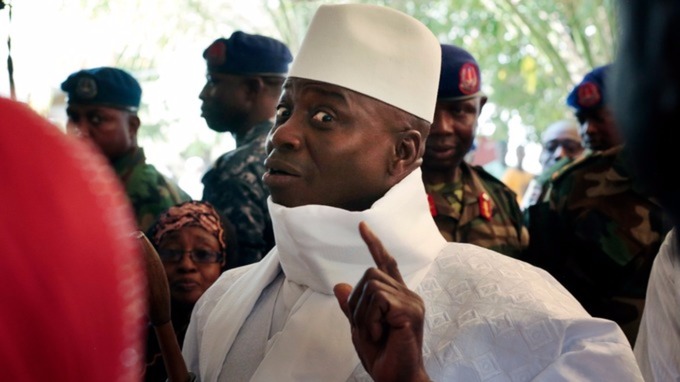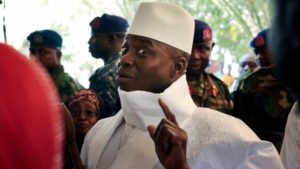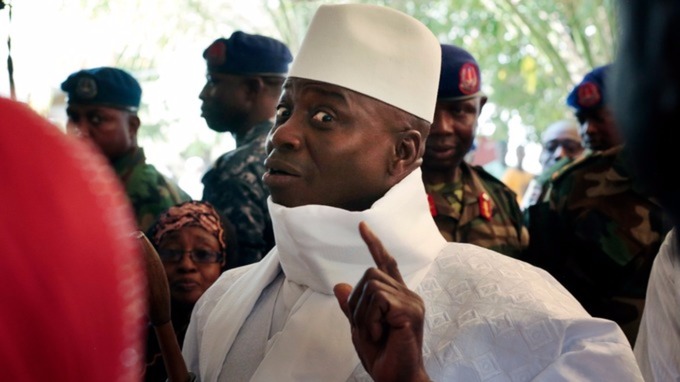 Equatorial Guinea's opposition parties on Monday have expressed reservations over the government's decision to welcome former Gambian President Yahya Jammeh in the Central African nation.
According to one of the opposition groups, the Convergence for Social Democracy, President Teodoro Obiang will be held responsible for whatever happens with the presence of Jammeh in the oil-rich nation.
Another group, the Democratic Opposition Front, was of the view that Jammeh did not qualify for asylum given that he refused to accept the results of the polls that brought Adama Barrow to power.
"We are not against Pan-Africanism, but we are in favor of a more objective Pan-Africanism that does not consist in just bringing over the waste of Africa," the group said.
Former President Yahya Jammeh exiled in Equatorial Guinea, is accused of emptying the coffers of Gambia before leaving on Saturday.
He is believed to have acquired a huge fortune, including a fleet of Rolls-Royces and an estate in a wealthy suburb of Washington, D.C during his rule.
Upcoming investigations into Jammeh's regime raise the possibly he may be forced to return to Gambia in the future to face charges. Barrow said it was too soon to speculate whether the former president could face trial in Gambia, before the International Criminal Court or elsewhere.
Analysts say his exile in Equatorial Guinea is likely due at least in part to the fact that the country is not a party to the International Criminal Court as Morocco, Nigeria and Saudi Arabia who had reportedly offered him asylum.
Note that a 7000-man military is expected to stay in Gambia to search for hidden weapons and secure the country for an unspecified period.