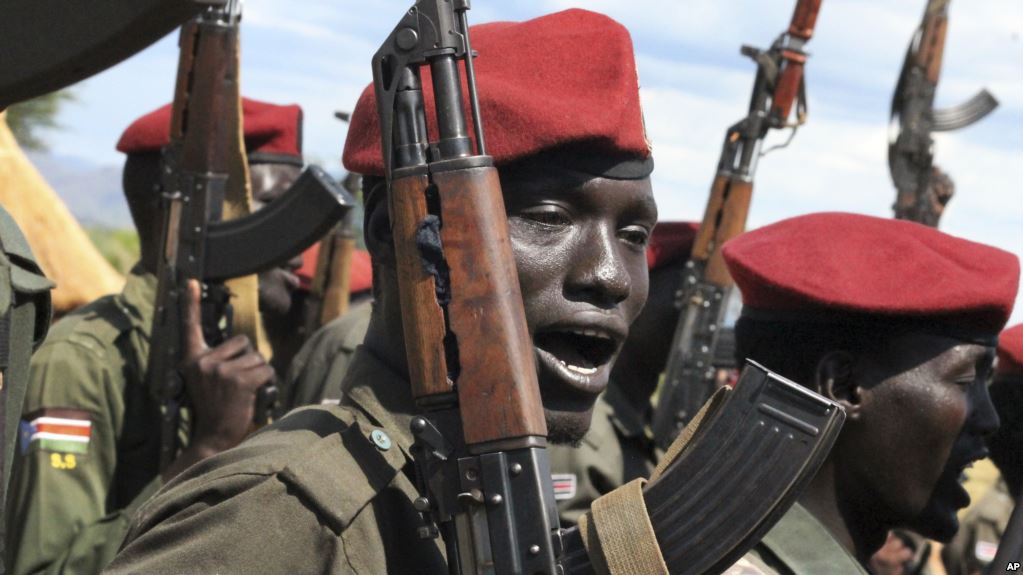 A disgruntled South Sudanese army general on Monday announced he had formed a new anti-government rebel group to topple incumbent president Salva Kiir
Lieutenant General Thomas Cirillo Swaka, formerly deputy head of logistics, resigned last month after he accused Kiir of turning the country's military into a "tribal army."
A statement attributed to him on Monday said his new rebel group, The National Salvation Front (NSF) "is convinced that to restore sanity and normalcy in our country, Kiir must go; he must vacate office."
NSF would "fight to eradicate the malady that has badly tarnished the image of South Sudan," the statement said.
In the document Swaka said an "above-the-law culture and mentality" prevailed among top officials in the military and blamed that for rampant crime, including robberies, rapes, embezzlement of public funds."
South Sudan, the world's youngest nation, was engulfed in civil war in 2013 after President Salva Kiir accused his rival and former deputy Riek Machar of plotting a coup against him.
An August 2015 peace deal was left in tatters when fighting broke out in Juba in July last year.
In a report released on Monday, the UN Commission on Human Rights in South Sudan voiced alarm at the "massive increase in gross human rights violations and abuses" in recent months.