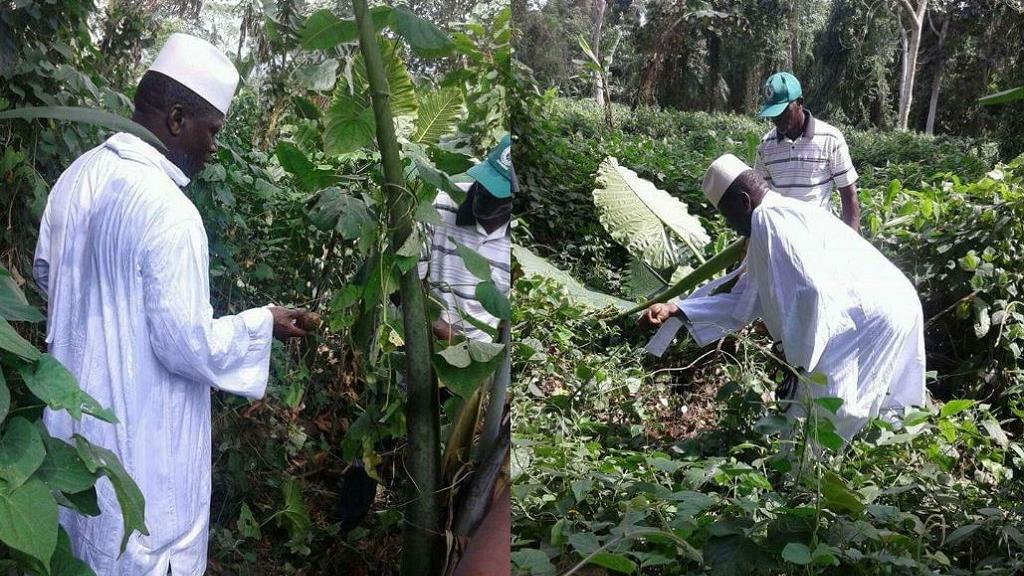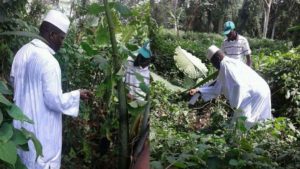 The former president of The Gambia, Yahya Jammeh, has reportedly disclosed plans to take up farming full time in Equatorial Guinea.
The long-time leader, wearing his habitual white flowing robes, was pictured on Wednesday farming in the Central African nation, where he is living in Exile.
Jammeh was ousted in an election in December and forced to flee Gambia after ECOWAS troops marched towards the capital to flush him out of power.
Since Jammeh came to power in 1994, his approach towards farming was to put agriculture as the basis of the country's development.
He led as the Number One farmer in the country. His farm in Farato, 19 miles southwest of the Gambian capital Banjul is home to crossbreed cattle and hectares of rice, groundnut and other products.
Opponents describe him as a serial land grabber who owns pockets of farms worth millions of dollars across the country.
The new regime of Banjul has not said what would happen to Jammeh's private properties.
Yet, the new president Adama Barrow has recently urged people whose businesses and properties were forcefully taken by Jammeh to come forward with documentation to reclaim their properties and businesses.
The agricultural sector is the most important sector of the tiny West African nation's economy, contributing 32% of the gross domestic product, providing employment and income for 80% of the population
It remains the prime sector to raise income levels, for investments, to improve food security and reduce poverty.