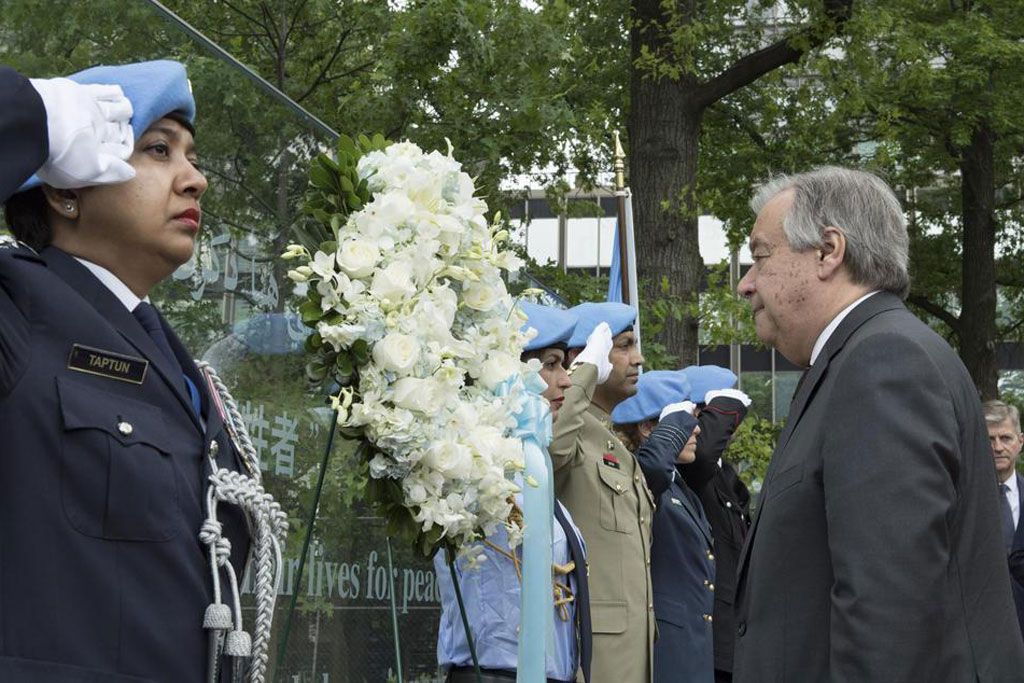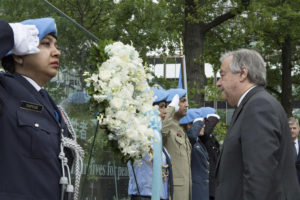 The United Nation Secretary-General Antonio Guterres on Wednesday honoured 117 peacekeepers, including many Africans, who lost their lives while serving in peacekeeping operations in 2016, including many Africans
Three Kenyans, two Nigerians, two Ghanaians, three Rwandans and two South Africans were awarded the posthumous Dag Hammarskjöld Medal at the UN headquarters.
"Their sacrifice only strengthens our commitment to ensuring that United Nations peacekeepers continue protecting civilians in harm's way, promoting human rights and the rule of law, removing landmines, advancing negotiations and securing a better future in the places they are deployed," Guterres said in a video message.
The UN chief warned that peacekeepers continue to come under attack from armed groups, spoilers and increasingly by terrorists, including incidents in Mali, the Central African Republic, and South Sudan.
"But the closure of our operations in Cote d'Ivoire and Liberia over the coming months reminds us that the contributions, investments and sacrifices of our United Nations peacekeepers have contributed to the transformation of these countries from battlefields to peaceful states," he stressed.
"And the greatest tribute we can pay to those who have died is to rededicate ourselves to continuing their work to build and maintain peace," he said, adding that the Dag Hammarskjöld Medal was awarded posthumously to the peacekeepers who have fallen while serving in the cause of peace, during the preceding year.
The Under-Secretary-General for Peacekeeping Operations, Jean-Pierre Lacroix, also paid his "greatest respects to the committed and courageous peacekeepers and offered his "deepest and most sincere condolences to the families of those we honour and to the bereaved".
The Dag Hammarskjöld Medal is a posthumous award given by the UN to military personnel, police, or civilians who lose their lives while serving in a UN peacekeeping operation.
About 96,000 UN peacekeepers from 124 troops are serving globally including over 15,000 international and national civilian staff and nearly 1,600 United Nations Volunteers.
The International Day of United Nations Peacekeepers was established by the General Assembly in 2002, to pay tribute to all men and women serving in peacekeeping, and to honour the memory of those who have lost their lives in the cause of peace.