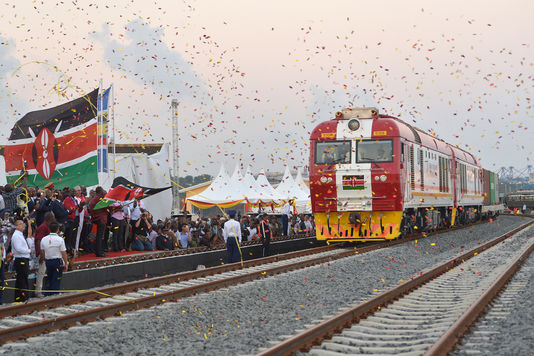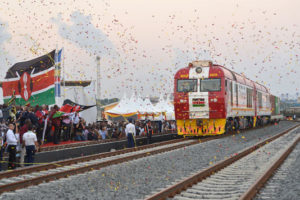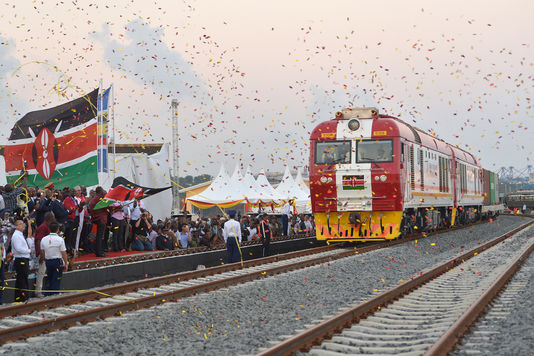 Kenya authorities on Tuesday launched a multi-billion a Chinese-backed railway with a first trip from the city of Mombasa to capital Nairobi.
In his official speech at the unveiling ceremony, President Kenyatta said the launching "is a historic moment as we begin our journey of transformation."
Kenyatta also indicated that his government is banking on the $3.8 billion China-funded project to hasten industrial growth and cross-border trade.
According to Kenya Railways Corporation (KRC), it will cost $500 to transport a single container through the SGR cargo train, compared to $900 by road between Mombasa and Nairobi.
The newly opened railway, the country's biggest infrastructure project since independence in 1963, is the first phase of a project to connect Kenya's landlocked neighbors Uganda, Rwanda and South Sudan to Mombasa.
The railway replaces part of the 1,062-kilometer line known as the "lunatic express," which was built by the British more than a century ago and linked Lake Victoria with the port city of Mombasa.
Outgoing President Uhuru Kenyatta, the main opposition leader Raila Odinga and six other presidential aspirants have been officially handed the baton to run in Kenya's August 8 elections.