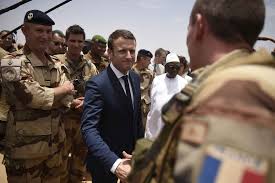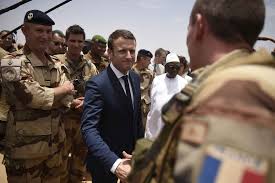 France has asked the UN Security Council to authorize the deployment of a five-nation African military force to fight jihadists in the Sahel region and struggle against trafficking of all kinds.
France's bid came in a draft resolution circulated to the 15 members of the Security Council on Tuesday.
According to AFP, which said it obtained the text of the draft, the resolution would give the Sahel force a UN mandate to "use all necessary means" to "combat terrorism, drug trafficking and trafficking in persons" by "eradicating the actions" of Islamist militants and organized crime groups in the Sahel region.
The Security Council could vote on the draft resolution as early as next week, AFP said quoting diplomats.
The vast, arid zone has become a breeding ground for jihadist groups, including groups linked to al Qaeda and Islamic State, which endanger the security of the region, of Europe and beyond.
"We cannot afford to let the Sahel region become a new safe haven for terrorists across the world," French UN Ambassador Francois Delattre was quoted by Reuters as saying.
The French diplomat said he expected the council to back the measure, drafted under chapter 7 of the UN charter, which provides for the use of force.
Burkina Faso, Chad, Mali, Mauritania and Niger — which make up the G5 — agreed in March to set up the special counter-terrorism operation of 5,000 military, police and civilian personnel for the Sahel region.
The French-drafted text stressed that the G5 force's efforts to counter jihadist groups will help MINUSMA fulfil its mandate to stabilize Mali.