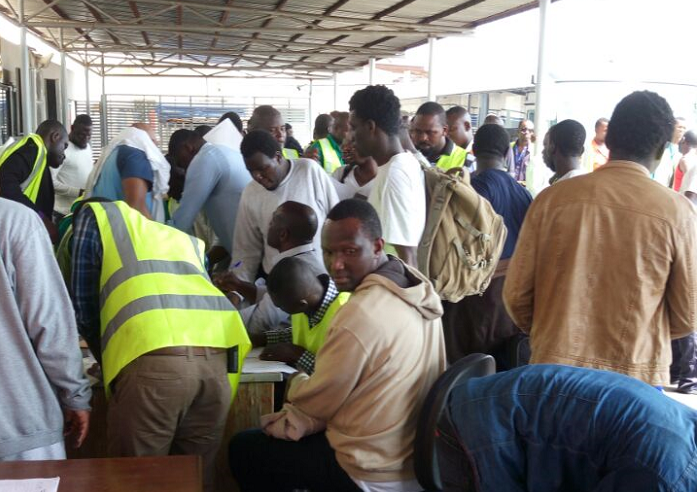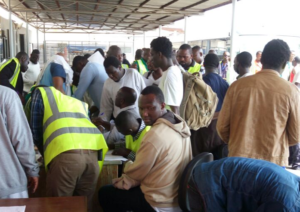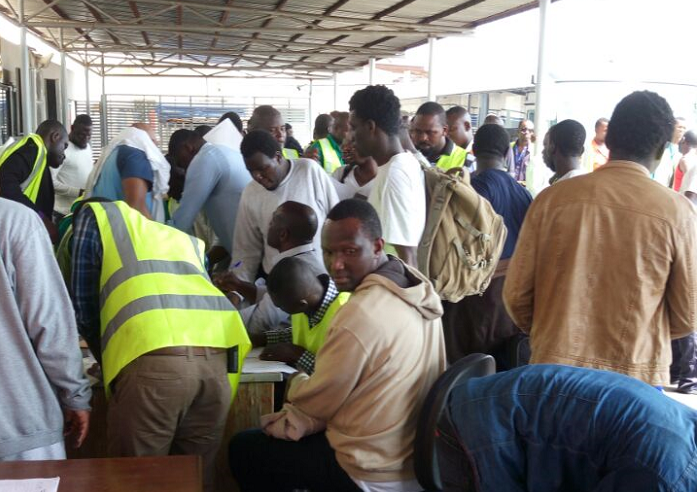 Seventy Ghanaian immigrants deported from the United States for visa-related offences arrived in Accra's Kotoka International Airport on Wednesday.
The all-male deportees arrived in handcuffs before they were handed over to local authorities.
Speaking to reporters gathered at the airport, some of the deportees said they were handcuffed and sent to prison for eighteen months in the US. Others claimed they were arrested on the streets and sent to prison without any charges.
About 7,000 Ghanaian immigrants in the United States face deportation for visa-related offences, said the U.S. Ambassador to Ghana Robert Jackson on Thursday. Last year, the United States deported 108 Ghanaian immigrants.
U.S. President Donald Trump has vowed to deport illegal immigrants and immigrants with criminal records as part of his immigration laws to be rolled out.
According to him, the Trump administration would not paint every African country with the same brush. "Ghana's economy is growing, Nigeria's is shrinking. We have a very different relationship with Ghana. Ghana is more supportive of free trade and shares a long history of peaceful existence which Nigeria does not have, so I think we need to be cautious," Robert Jackson added.