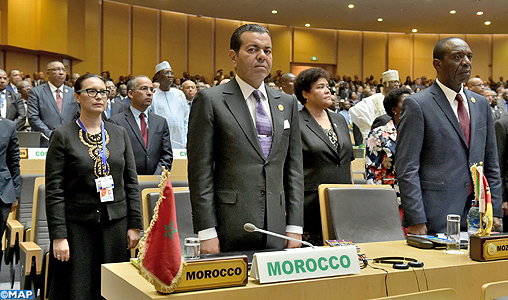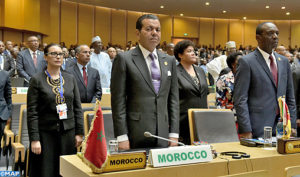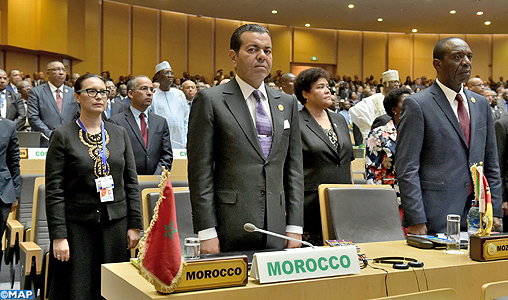 Six months after it officially returned to the African Union, Morocco is participating for the first time at the AU summit as a full-fledged member since Monday.
The African Union re-admitted Morocco as a member in January this year, more than three decades after Rabat withdrew from the bloc's predecessor, the Organization of African Unity, over a row about the status of Western Sahara.
On Monday, a large Moroccan delegation, led by the King's brother Prince Moulay Rachid, converged to Addis Ababa with a commitment to contribute to the implementation of the African Union Agenda for peace, stability, security and development.
Prince Moulay Rachid, who arrived Sunday in the Ethiopian capital, delivered the message of the Moroccan sovereign to his African peers.
For its first participation, the North African nation has reiterated the pledge made by King Mohammed VI during his historic speech before the 28th AU Summit in Kigali, Rwanda last January.
The on-going 29th Summit of the African Union is held under the theme "Harnessing the Demographic Dividend through Investments in Youths".
The theme of the summit aims to address a plethora of challenges that relate to investment in youth through education and training, among others, as a panacea to the unemployment crisis in Africa.
"A proactive, youth-oriented policy" was needed to "channel energy for the achievement of development," said the Moroccan King in his speech, stressing the urgent need to use the demographic dividend to stimulate the emergence of the continent. "This is a godsend for Africa; it makes it possible for the continent to benefit from a young, educated and abundant labor force to drive the continent's economic growth," he stated, noting that while over 11 million young Africans enter the labor market each year, only three million jobs are created.
Underlining that African youths are bearing the brunt of unemployment, the King suggested a proactive policy whose "three watchwords are education, higher education and vocational training". In this vein, he called for a substantial, sustained and judicious investment to be geared towards education, health, vocational training and employment.
Investing in young people, who account for nearly two-thirds of Africa's population, is crucial, he argued, adding that idle African youths will hamper the continent's much-desired emergence.
King Mohammed VI also sounded the alarm that unemployed, disenfranchised youths are an easy prey as recruits for terrorist groups swarming in the Sahel and elsewhere in Africa.
"If the challenge of young people's employability is not addressed urgently, their idleness will be compounded, thus reinforcing their vulnerability and the risk of radicalization…Close to 40% of unemployed people are ideal recruits for rebel movements and extremist or terrorist groups, which are present throughout the continent," the Monarch warned.