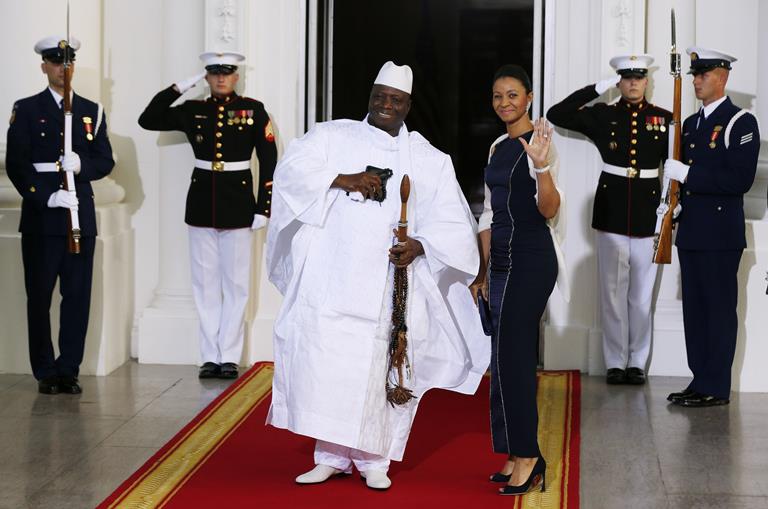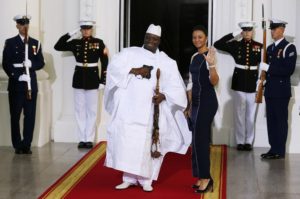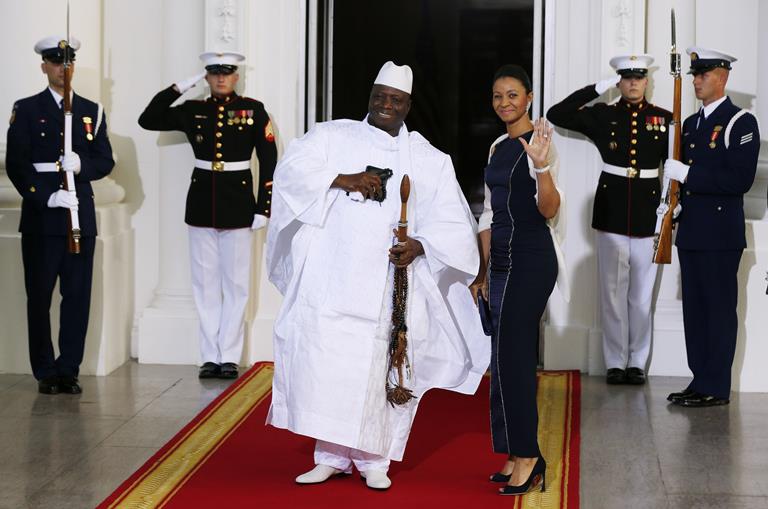 The Gambia's government has revoked all diplomatic passports held by former Gambian president Yahya Jammeh and his family members.
According to local media reports, 207 people have had their diplomatic passports revoked with immediate effect, including Jammeh's wife, children and other relatives.
The move comes a week after reports by local media in the tiny West African nation indicated that Zainab Suma Jammeh, former First Lady of the Gambia, has been spotted in Dakar, Senegal.
Mrs Jammeh was reportedly spotted in a restaurant in the Senegalese capital, having dinner with prominent Gambian businessman Amadou Samba who is known to be close to the former regime.
Jammeh and his family fled to Equatorial Guinea early this year after the election of President Adama Barrow.
Barrow has accused Jammeh of embezzling an estimated €85 million during his 22-year rule, which ended dramatically after his refusal to accept the results of the election of December 2016.
According to Barrow, the Gambian government will embark on a nationwide audit of the civil service and security forces to rid the country of corruption.