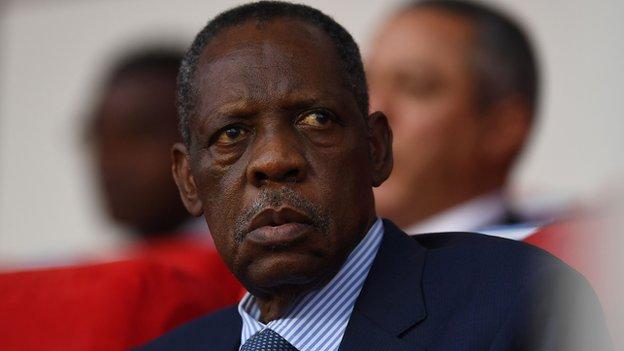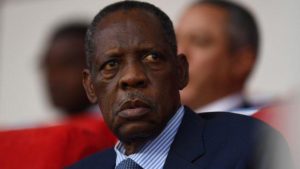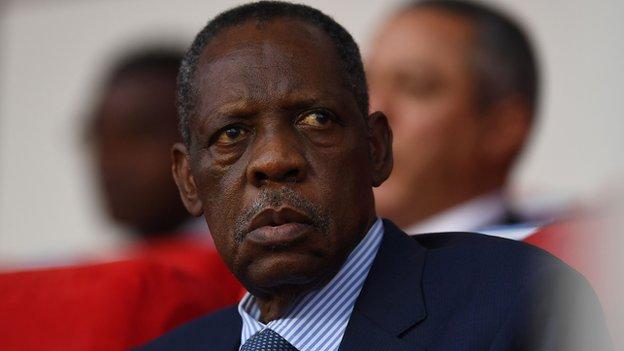 The Confederation of African Football (CAF) president, Ahmad Ahmad says Cameroon still needs to convince CAF of its ability to host the 2019 Africa Cup of Nations.
Ahmad, who replaced Cameroon's Issa Hayatou in March, gave his clearest indication that Cameroon could be stripped of hosting rights for the newly extended event.
In reaction to Ahmad's comments, Former African football head Issa Hayatou on Tuesday hit out that "the unpreparedness of Cameroon cannot be judged two years before the competition."
Madagascar's Ahmad has said that the inspection visit from 20-28 August will not be carried out by CAF Executive Committee officials, as has happened in the past, but outside experts.
In his words, Hayatou said "there is an undertone when the CAF president talks about an independent evaluation team. This is worrying."
"One may question the rationale of this inspection visit as the outcome seems to have already been decided at the highest level of CAF," said Cameroon's football Association's President Tombi A Roko Sidiki in a statement.
In the wake of concerns aired about Cameroon's readiness, North African nations Algeria and Morocco have recently put themselves forward as back-up options for the finals.
In recent weeks, Morocco – which lost the rights to host the 2015 Nations Cup at short notice – has made no secret of its desire to step in as a replacement host. CAF has however dismissed the rumours.
For the first time, the 2019 Nations Cup will feature 24 teams instead of 16.