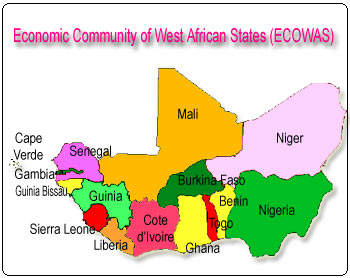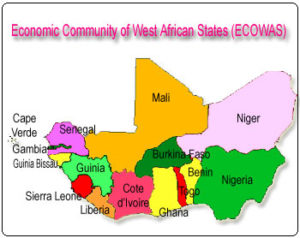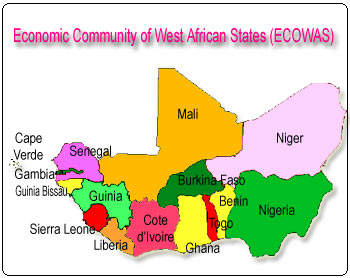 As a member of the Economic Community of West African States (ECOWAS), Morocco would be better able to fulfill its desired role as a bridge between Africa and Europe, said Christoph Kannengießer, the chief executive officer of the German-African Business Association.
The German expert told DW that Morocco's bid to join the ECOWAS is a win-win procedure adding that ""ECOWAS will not be weakened by an economically strong country such as Morocco."
"The Moroccans are pursuing a double-edged political strategy," Kannengießer noted, explaining that the Kingdom is seeking a privileged relationship with Europe in tandem with strong ties with the African continent.
"The Moroccans know that the African continent, especially West Africa, is an important region of growth, not only from an economic perspective, but in terms of political influence as well," he says.
The German economist also noted that Morocco's quest for economic integration will necessary lead to political integration.
The DW article recalls Morocco's increasing economic and diplomatic clout in the continent.
In this connection, the German news outlet highlights Morocco's diplomatic achievements with its triumphal return to the African Union after 33 years of absence followed by the ECOWAS approval in principle of the Kingdom's membership request.
At the economic level, "at least 85 percent of Morocco's direct foreign investment went to African countries," said DW, recalling that in 2016, it was the largest African investor on the continent, to the tune of $8 billion (6.8 billion euros). Of this, $2.7 million went to Côte d'Ivoire alone.
In a speech he made Sunday, King Mohammed VI of Morocco brought out Morocco's application to join the ECOWAS, explaining that this is a historic political decision and a milestone in the endeavors made towards African integration.
ECOWAS is a natural extension of the AU. By joining both institutions, Morocco will contribute to economic prosperity and human development on the continent, the King said in the speech he delivered on the occasion of the 64th anniversary of the Revolution of the King and the People, which commemorates the exile of Morocco's Sultan Sidi Mohammed ben Yusef by French colonial powers – a move that proved to be a turning point in Moroccans' mobilization for independence.
King Mohammed VI renewed his commitment to Africa and his unwavering resolve to build fruitful partnerships with African States, based on well thought-out investment and development programs involving the public and private sectors in the countries concerned; balanced partnerships grounded in mutual respect and the fulfilment of African peoples' shared interests.