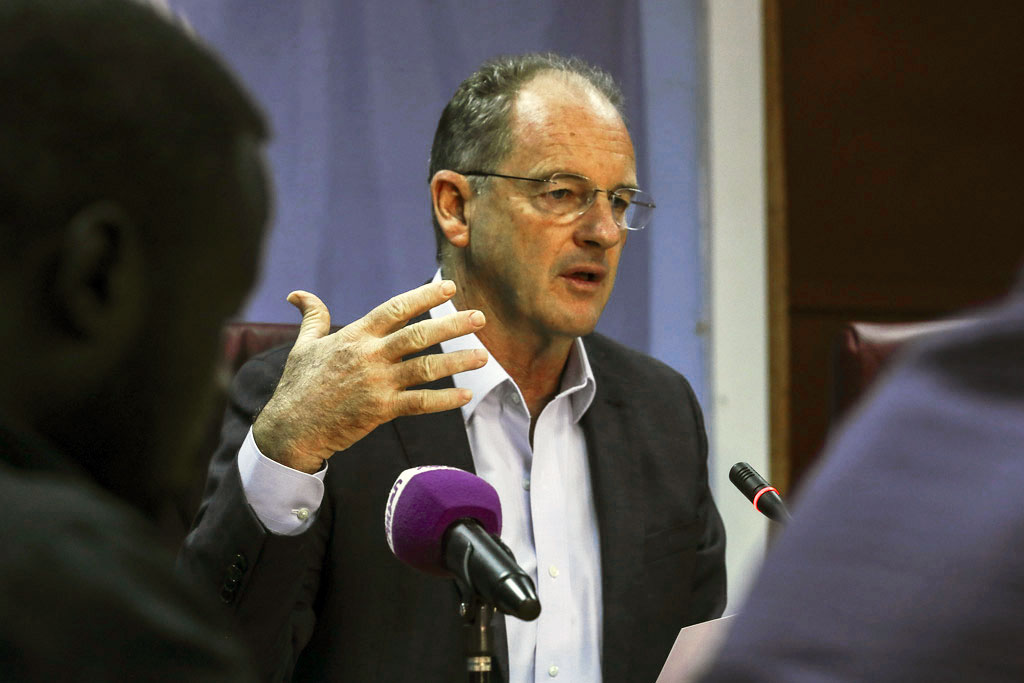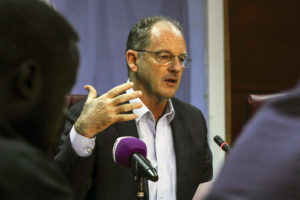 The security situation in north-western South Sudan has improved with displaced people returning home, the head of the United Nations peacekeeping mission in the African country has said, holding he situation in Wau as a "model" for other parts of the country where displacement rose so far this year.
"I am pleased to see that the local authorities, the police and National Security have worked to improve the security environment," the Special Representative of the UN Secretary-General to South Sudan, David Shearer, said while visiting Wau.
"This collaboration could represent a new model for the return of displaced people," he said.
"It is important that people return to their homes voluntarily," "and for that to happen they need to feel safe and confident about their future," he said.
The number of displaced people living in the UNMISS Protection of Civilians (POC) site has fallen from 38,000 to 32,500 over the last two months, he noted, adding that "many of those people have returned home to cultivate their land."
Tens of thousands of people fled violence in April amid revenge attacks between the Sudan People's Liberation Army (SPLA) and the SPLA-In Opposition fighters.
Speaking to reporters Thursday in Juba, Shearer credited more active patrolling by National Security and the police in Wau for helping to stabilize the area.
The UN envoy who lauded the safety sites for saving lives, called for continued work on security, including through UNMISS patrols, so that humanitarian services can be strengthened closer to people's homes and not just near the POCs.
About 213,000 of people are still sheltering at UNMISS Protection of Civilians sites across the country.
According to Shearer, the number of people displaced in South Sudan rose to nearly four million during the first half of this year.
The UN and its humanitarian partners have appealed for $1.64 billion to provide food, health care and education to help many of the 7.6 million estimated people in need in the country. So far, some 66 per cent of the budget is funded.