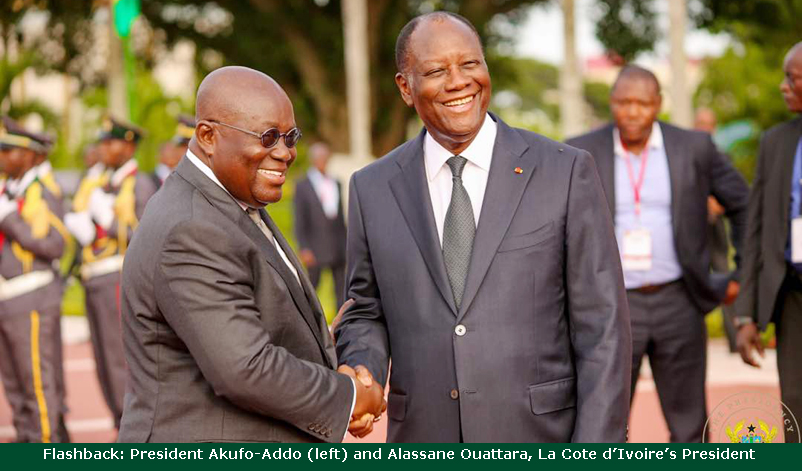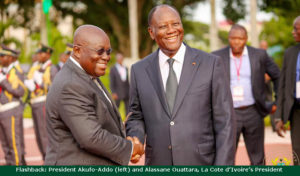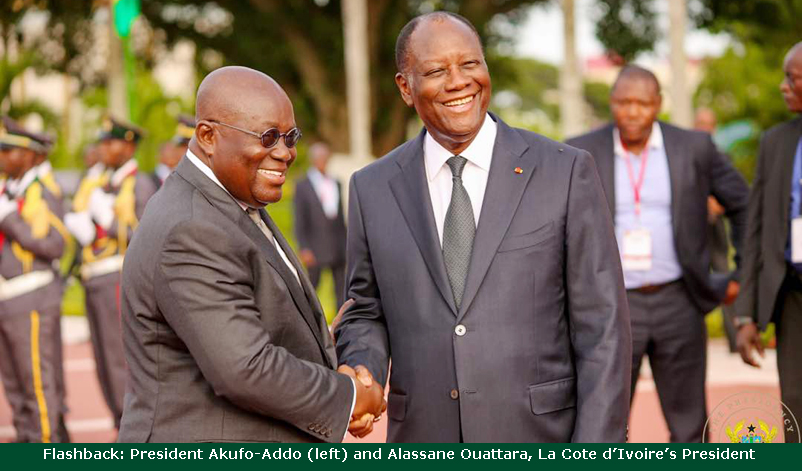 The Ivorian president Alassane Ouattara has started a two-day official visit in Ghana on Monday, to deepen, as stated by Ghana's Presidential office, the already strong relations that exist between the two West African nations, as well as explore other areas of mutually beneficial cooperation.
Ghana President Nana Addo Dankwa Akufo-Addo, in May this year, made a similar visit in Cote d'Ivoire.
Speaking at a joint press conference at Flagstaff house in the capital city Accra on Monday, President Akufo-Addo has indicated that Ghana is committed to building stronger bonds with Côte d'Ivoire.
President Akufo-Addo commended his Ivorian guest for committing to peaceful resolution of the maritime boundary dispute between the two countries at the International Tribunal for the Law of the Sea (ITLOS).
The ITLOS ruling last month favored Ghana, which gained some additional territory after new coordinates for the boundary were established.
President Quattara, on his part, thanked President Akufo-Addo and the people of Ghana on how the ruling has been handled and looked forward to the successful implementation of the ruling by the two countries.
He called for collaboration between the two countries, noting that both could collaborate in various sectors including agriculture and transport.
President Ouattara's visit will highlight by the signing of a bilateral agreement, and the inauguration of a joint commission tasked with implementing the recent judgment passed by the ITLOS.