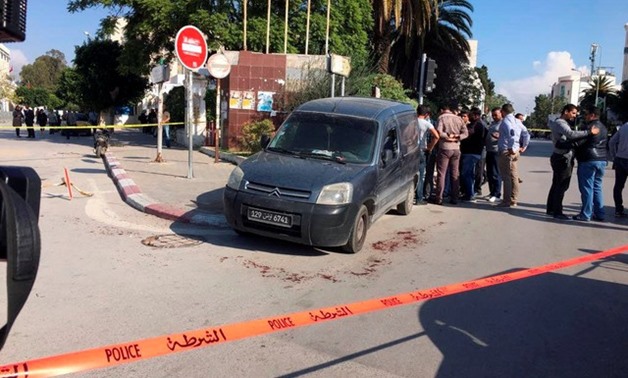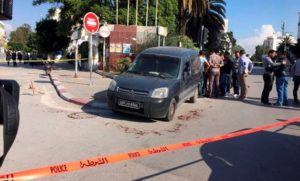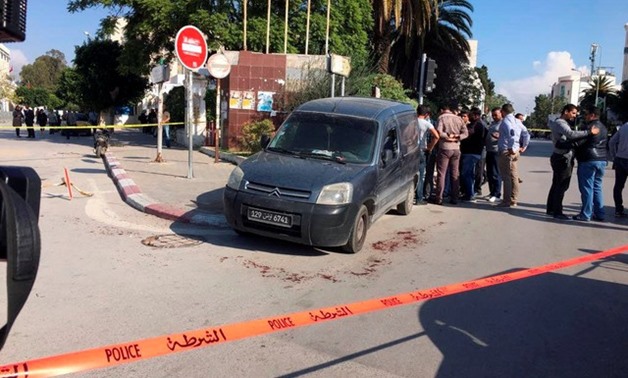 Two policemen Wednesday suffered a knife attack near Parliament in Tunis, close to Bardo Museum scene of first major attacks of Tunisia in 2015.
The terrorist, 25, wounded one policeman in the neck with the other sustaining slight injuries.
The interior minister did not name the attacker reportedly from Ettadamen; an underprivileged suburb area of the Tunisian capital.
The interior ministry said the attacker confessed he adopted Takfiri thoughts three years ago.
He believed that killing security forces is a form of jihad.
Security forces following the attack raided his house in the suburb, confiscating his personal computer.
The attack took place in Bardo square, not far from the Bardo Museum; scene of Mars 2015 attacks in which 21 foreign tourists were mowed down by a commando of the Islamic State (IS).
The Mars attacks were first terror acts against the smallest North African country in the course of its nascent democracy following the overthrow of autocratic ruler Ben Ali ousted in 2011.
Two other attacks subsequently hit the country in June and November killing respectively 38 among whom 30 British tourists in Sousse and 12 members of the President's guards, in Tunis.