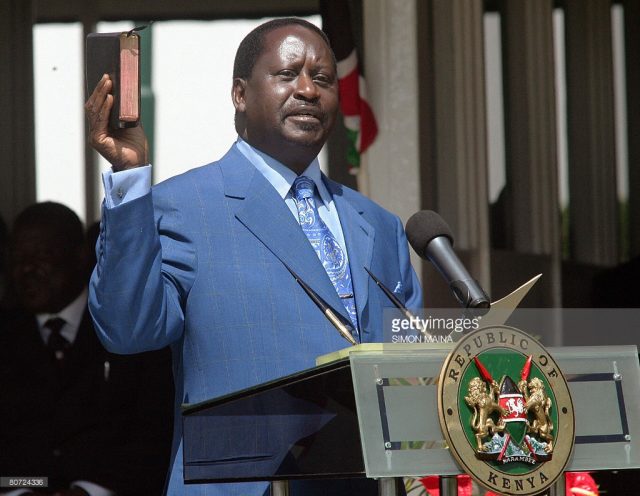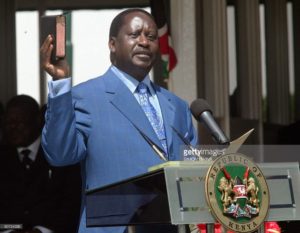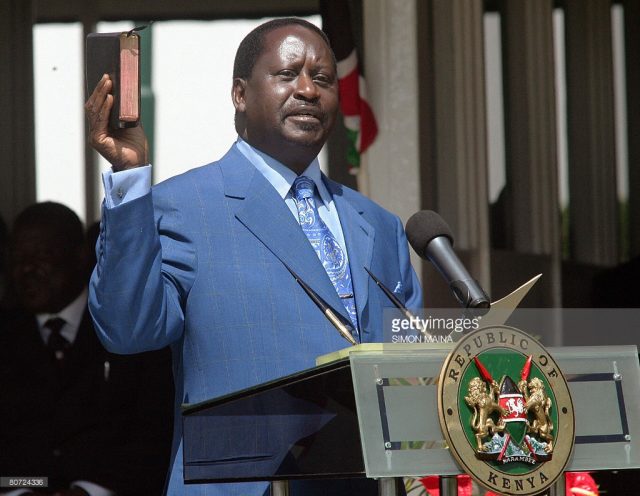 Kenya's main opposition leader, Raila Odinga on Tuesday, promised supporters that he would be sworn-in as president on December 12.
Odinga said he will take oath of office using Chapter 1 of the Constitution, which states that sovereign power belongs to the people.
The swearing-in, he said, will be based on the results of August 8 presidential election, which he claims he won but was rigged out through manipulation of figures.
The move of the NASA coalition leader comes shortly after the inauguration of his main challenger incumbent president Uhuru Kenyatta who won the October presidential rerun by 98 percent of the vote.
Kenya's Supreme Court ruled last week that the October 26 presidential rerun met all constitutional requirements, paving the way for Kenyatta to take the presidential oath of office again for a second five-year term.
Raila Odinga, who pulled out of the October 26 repeat presidential election, has vowed not to recognize Kenyatta's presidency.
On Sunday, Kenyatta urged the country's politicians to put aside their differences to build a stronger Kenya as he embarks on a second term.
The country's Apex bank last week said Kenya's economy is expected to grow by 5.1 percent in 2017 and to pick up strongly in the medium term supported by a stable macroeconomic environment.