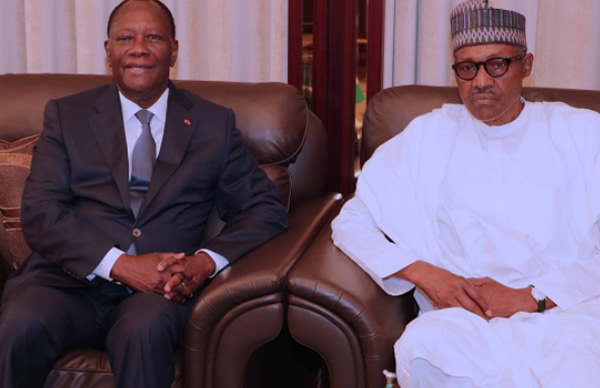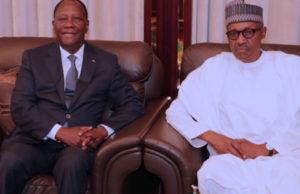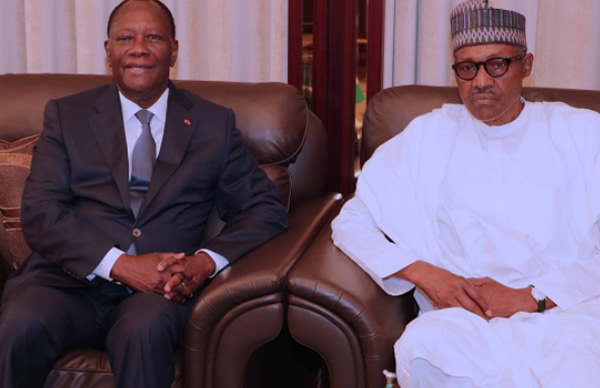 President Muhammadu Buhari of Nigeria and Alassane Ouattara of Côte d'Ivoire on Thursday called on the regional leaders to take interest in what is ongoing in Togo as the political disturbances in the West African tiny nation worries neighbor-ing countries.
The two leaders, who met on the sidelines of the just con-cluded African Union – European Union summit in Abidjan, Côte d'Ivoire, said it is important for the government and op-position to hold dialogue to achieve stability and mutual trust.
Military in the Togo have been cracking down on opposition supporters staging street protests against the incumbent president.
The Pan-African National Party (PNP) and 13 other opposition parties in Togo are calling for political change in the country to end the 50-year rule of the Gnassingbé family.
They want a limit on the number of presidential mandates to two, — in line with practice elsewhere in West Africa — and the introduction of a two-round voting system as stated in the country's original 1992 Constitution.
So far, over 500 asylum-seekers have been registered by the Ghanaian authorities, after arriving in remote north-western parts of Ghana. Some asylum seekers have also crossed the border in the northern region to neighboring Burkina Faso and Benin.