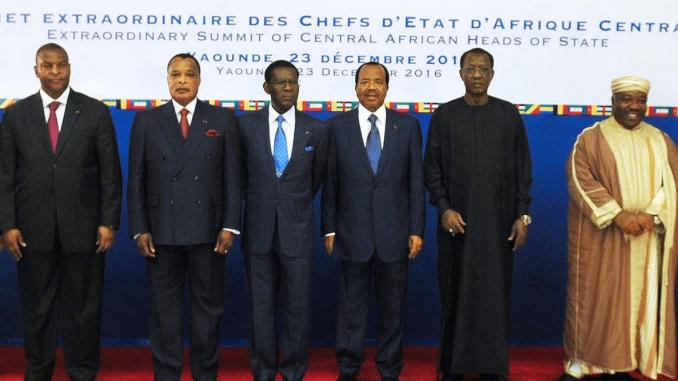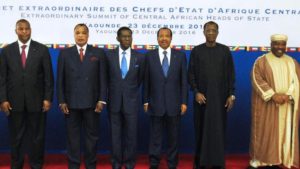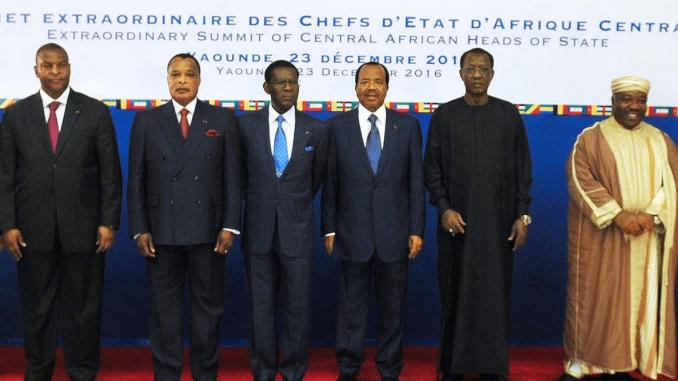 Leaders from the eleven states of Central Africa, gathered in Cameroon last week, decided to upgrade regional integration and set up to this end a steering committee.
The members of the Central African Economic and Monetary Community (CEMAC), the Economic Community of Central Af-rican States (CEEAC) and the Economic Community of Great Lakes Countries (CEPGL) have agreed to put in place mecha-nisms to facilitate the process of harmonization and coordina-tion within and between these regional economic communi-ties.
The group's move is to achieve in a long-term the creation of a single regional economic community in Central Africa.
According to the final communiqué of the meeting, the main objective of the steering committee is to reach a single eco-nomic community.
Thus, the States have two months to submit their comments on the terms of reference and the provisional report of the study on the institutional rapprochement of the three com-munities.
On the issue of harmonization of free-trade instruments, the members of the union have adopted the draft joint decision on the harmonization of the four instruments of the Ceeac-Cemac Free Trade Zone.
These include the Ceeac-Cemac certificate of origin, the pref-erential tariff approval of the two communities, the product origin verification form and the Ceeac-Cemac preferential tariff approval scheme.