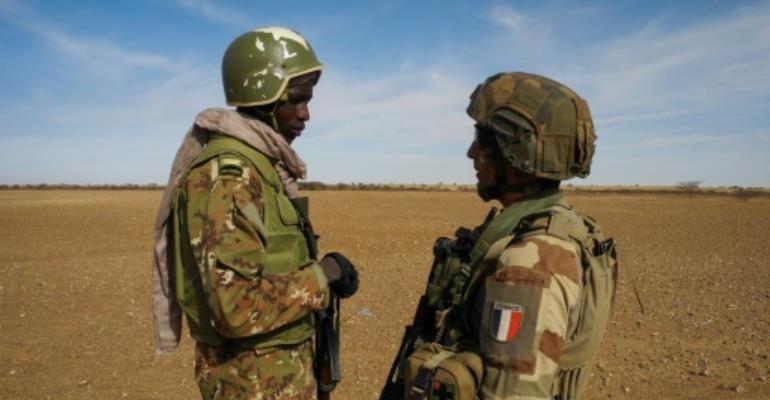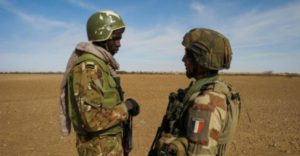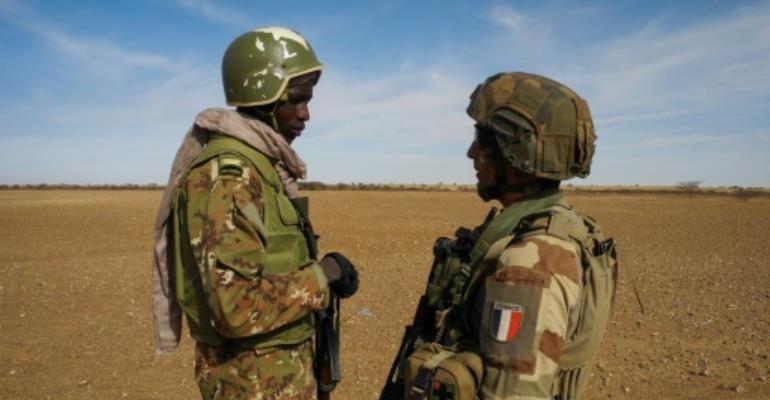 The five heads of state of the G5-Sahel joint force are meeting French President Emmanuel Macron and German Chancellor Angela Merkel in France this Wednesday (Dec. 13).
The about twenty attending delegations will discuss means to strengthen international mobilization for the benefit of the ongoing effort to combat armed groups in the Sahel region.
Saudi Arabia and the United Arab Emirates are attending the Paris meeting, French media reported.
Saudi Arabia earlier this month pledged $100 million to the regional military force in West Africa's Sahel region.
Analysts say the contribution would be a major boost to the cash-strapped force. The Force says it needs roughly $500 million for its first year of operations.
The European Union, France, the United States and each of the G5 countries have also promised to fund the force.
The G5 Sahel – composed of the armies of Mali, Mauritania, Niger, Burkina Faso and Chad – launched its first military campaign in October.
Macron sees the full implementation of the G5 force as a long-term exit strategy for his own forces that intervened in northern Mali in 2013. France has some 4,000 troops in the Sahel region.