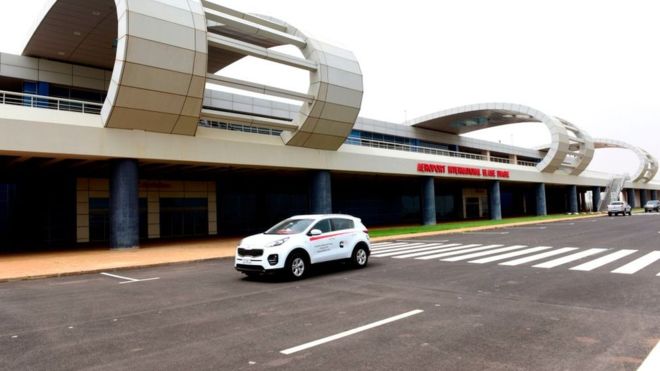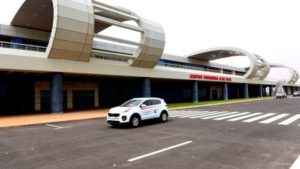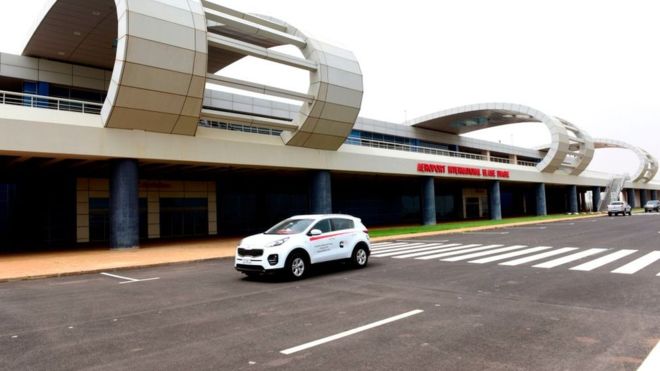 Traffic at Senegal's new airport has been disrupted by an air traffic controllers' strike on Thursday, local media reported. Several flights have been cancelled; others were re-routed to Gambia.
The 24-hour strike at the Blaise Diagne International Airport is about working conditions.
According to trade union leader Paul Francois Gomis, the staff wanted compensation for long travel times to the airport, which is 50km (30 miles) from the capital, halfway between Dakar and Senegal's main beach resorts.
Gomis also said that the 60 air traffic controllers had not been trained to the use of new equipment in the new control tower.
Construction of Senegal's new Blaise Diagne international airport has taken over 10 years, costing $575m. Taxi drivers estimate that a trip to the new airport will cost around $32.
The new facility was officially opened last week by President Macky Sall. Authorities expect to increase air traffic to the country and are also hoping the facility will translate in increased tourism and subsequent economic boost.
The new airport boasts six footbridges direct to flight cabins, and will be able to service a range of aircraft including Airbus's massive A380s.