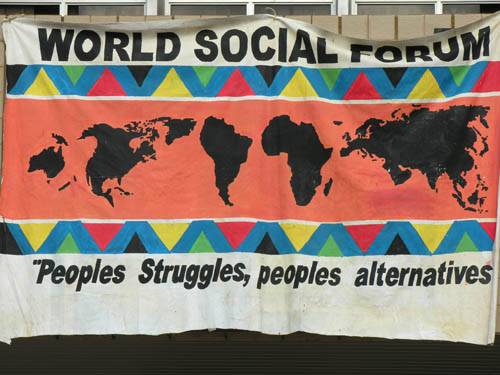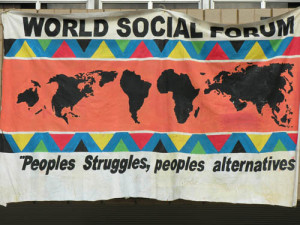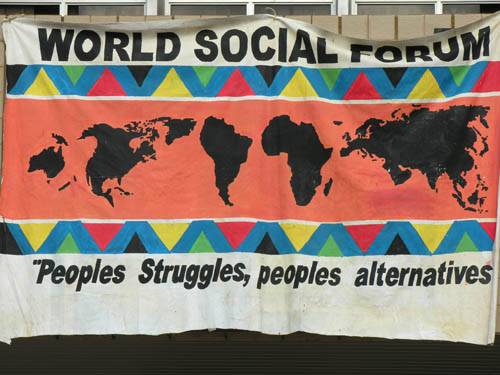 After successfully hosting the World Social Forum (WSF) honored with the participation of members of associations and organizations from 127 countries, Tunisia is getting back on track to deal with matters at hand.  During the closing ceremony held in the city of Carthage, President Mohamed Moncef Marzouki said that the country is searching for new models.
President Moncef described the forum as "a real world brainstorming to find out these new development models, which Tunisia is in need of." These development models are described to be socio-economic and democratic models to overcome the transition period that. He said the government is thinking hard about means to establish this new development model. The transition remains to be a challenge for the government and life is getting back to normal but there are threats posed by the Salafists.
The President's new development models were seen to be "an alternative model" by Mr. Gustave Massiah, Economist and WSF International Council member. He described an alternative model as a model "that helps build up an economic and social platform based on the right of all in development." Tunisia is at a crossroad after the revolution which was prompted by social injustice and economic inequality got out of control when a trader immolated himself.
However, according to interim Prime Minister Larayedh, "Tunisia has achieved freedom and perseveres to accomplish dignity through development and social justice." He thanked the organizers for the successful organization of the forum. This is the first time that the country hosted the event. He added that his countrymen "took a major interest in the issues evoked by the forum."
The organizing company showed its appreciation of the government's cooperation and the dedication of the Tunisian youth towards making the forum a success.