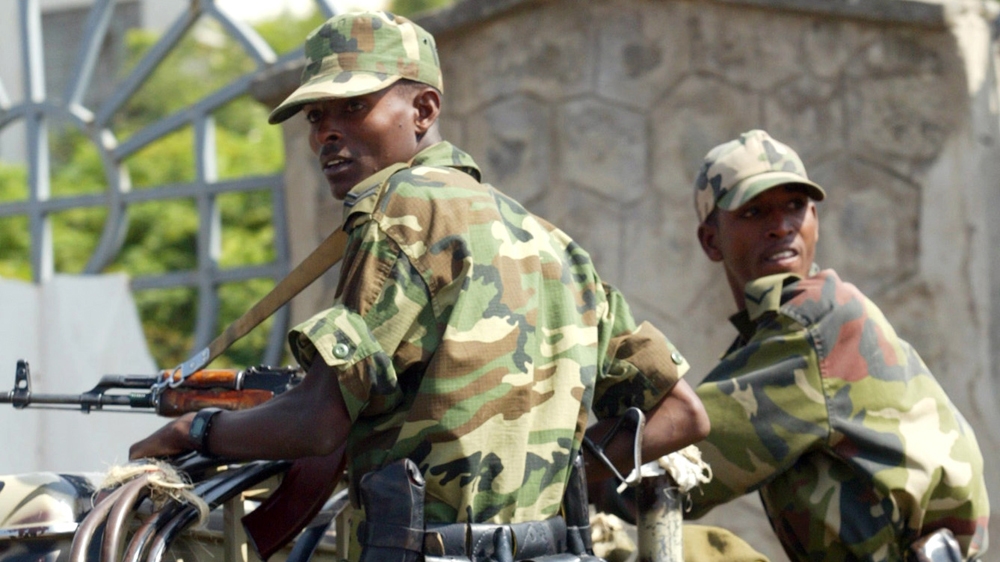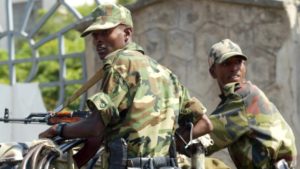 The Ethiopian army on Sunday killed nine civilians and injured 12 others after mistaking them for rebels, local media reports.
The civilians were killed near a town along the country's border with Kenya as the soldiers were in pursuit of Oromo Liberation Front fighters who had crossed into Ethiopia from three locations.
The Oromo Liberation Front is an organization established by Oromo nationalists to promote self-determination for the Oromo people against "Abyssinian colonial rule".
It was the culmination of over 70 years of uncoordinated resistance by Oromos against what they see as oppression and suppression of the Oromo people and their culture. The group has been outlawed and labelled a terrorist organization by the Ethiopian government.
Ethiopia has been experiencing anti-government protests since 2016, mostly in the Oromia and Amhara region. The country's parliament voted in February to impose a six-month nationwide state of emergency.
Prime Minister Hailemariam Desalegn has resigned last month saying he had done what he was able to do to solve the problem in the country. Political prisoners including opposition figures have recently been released to ease tensions.