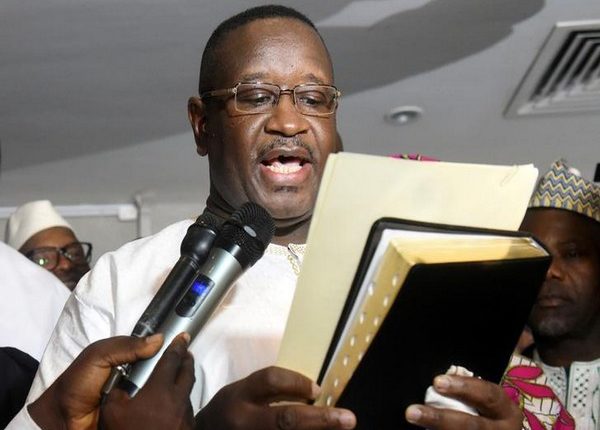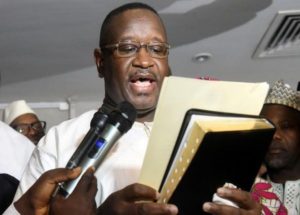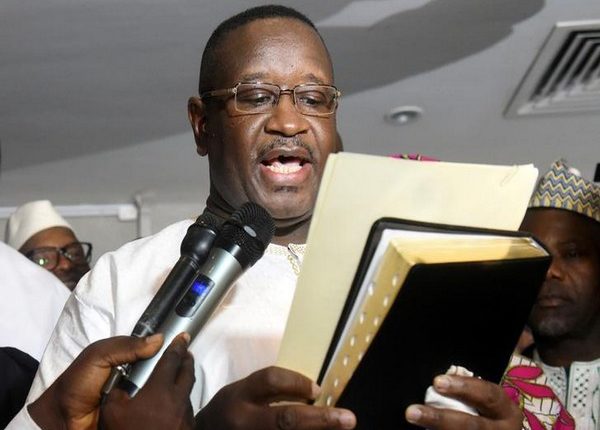 Julius Maada Bio, opposition candidate and former military junta leader, who briefly ruled Sierra Leone in 1996, was sworn in as Sierra Leone's new president late on Wednesday, just hours after his victory was proclaimed by the elections commission.
Maada Bio has won the March 31 vote run-off election, according to official results by the West African nation's electoral body.
The Sierra Leone People's Party's leader won 51.8 percent of the more than two-and-a-half million ballots cast and Samura Kamara, the candidate of President Ernest Bai Koroma's All Peoples Congress, secured 48.1 percent, the chief of the National Electoral Commission, Nfa Alie Conteh, said Wednesday.
Maada Bio was sworn in at a hotel in the capital Freetown, raising in the air the Bible upon which he swore the oath of office, according to Reuters.
The retired brigadier who spent time studying in the United States said his election is the dawn of a new era. He made an appeal for national unity.
Bio, 53, will now be tasked with a continued rebuilding given the country's recent major disasters. In 2014, an Ebola outbreak led to nearly 4,000 deaths and GDP losses estimated at $1.4 billion. Last year the country also suffered devastating flooding and mudslides that reportedly claimed more than 1,000 lives.
Sierra Leone, one of the world's poorest countries, endured for years a brutal civil war fueled by the diamond trade. The country is notorious for its drug-addled child soldiers and punitive amputations.