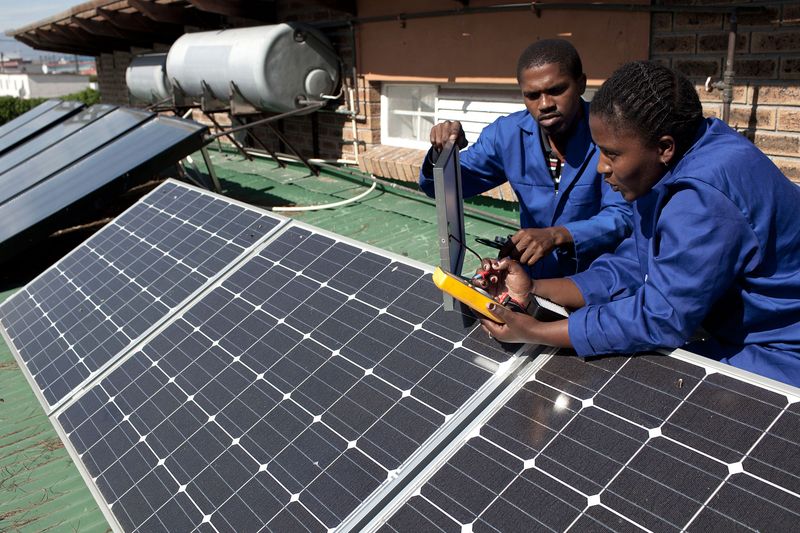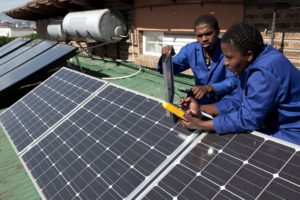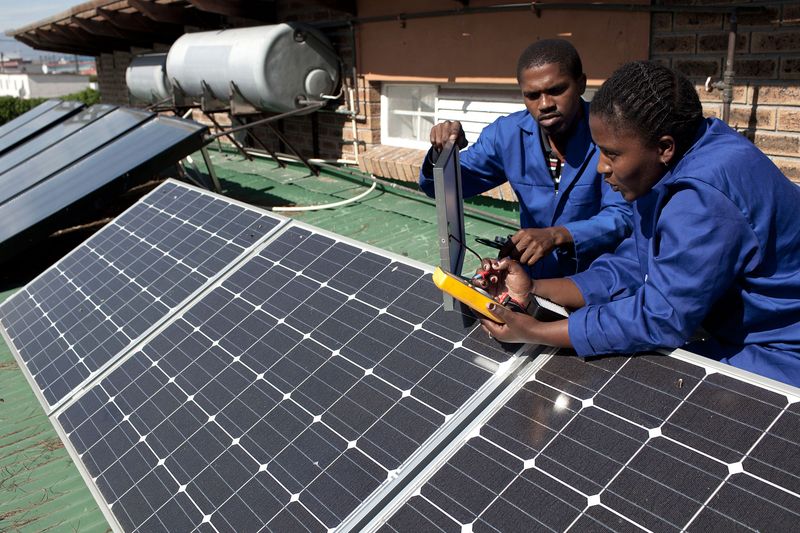 South African government on Wednesday signed a long-delayed and hotly-contested renewable energy contract worth $4.7 billion with independent power producers (IPP).
Energy Minister Jeff Radebe signed the contested renewable energy agreements with 27 independent power producers on behalf of state-owned power utility Eskom.
The 27 contracts on mostly solar and wind projects were held up for over two years under ousted President Jacob Zuma. The late was in favor of a plan to build additional nuclear power plants.
The Wednesday deal is the first major investment deal under President Cyril Ramaphosa. It comes 7-days after the High Court in Pretoria has ruled against the National Union of Metalworkers (Numsa) who had applied for an urgent application to stop the Energy Minister from signing the contact.
Numsa believes allowing IPPs to supply the national grid will impact workers and employment in the coal sector. However, the court found the case was not urgent and struck the matter off the roll.
The 27 projects, located in mainly rural parts of South Africa, will have about 2,300 MW of generation capacity to be added to the grid over the next five years.
The program was born out of government's vision for an expansion of South Africa's energy mix to include renewable power from independent producers with a range of clear developmental imperatives, the Energy Minister said.