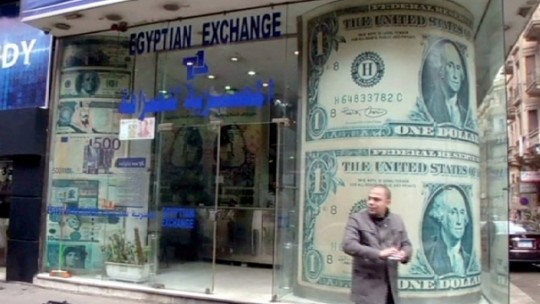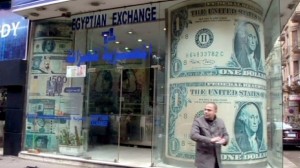 The Egyptian pound is still going through its worst period after reaching a new all-time low against the United States dollar at an average of LE6.92. According to the Central Bank, the devaluation of the local currency will only worsen the country's situation. On the black market, it's even more expensive, and a dollar is traded for LE7.55.
The Egyptian pound will need some time to become stable again, due to the liabilities the government needs to address in order to restore the currency's stability. The president has been going around for loans and aids to fill the coffers of the state and assure that the necessary expenditures are covered.
The Central Bank has been auctioning foreign currencies, but the latest developments can reduce the country's trade deficit by reducing imports. It auctioned a staggering amount of $600 million last week in order to assure the country's importation of daily supplies like wheat, cooking oil and meat. The auction resulted in a cut-off price of LE 6.8720 to the dollar.
According to Hani Genena, head of research at Pharos Investment Bank, the amount received from Libya, Qatar and turkey will "cover" the importation of basic commodities and the charges levied by the foreign oil companies. Genena added that "perhaps by the fourth quarter of the current year 2013 we may see the Egyptian pound upturn."
The International Monetary Fund has acknowledged the government's dear commitment to restore "sustained and socially-balanced growth" in a statement which highlighted that "they are already taking encouraging actions in this direction." However, IMF and Egypt can't still come to an agreement for a $4.8 billion loan after several assurances in the past by government officials of a deal almost being concluded.