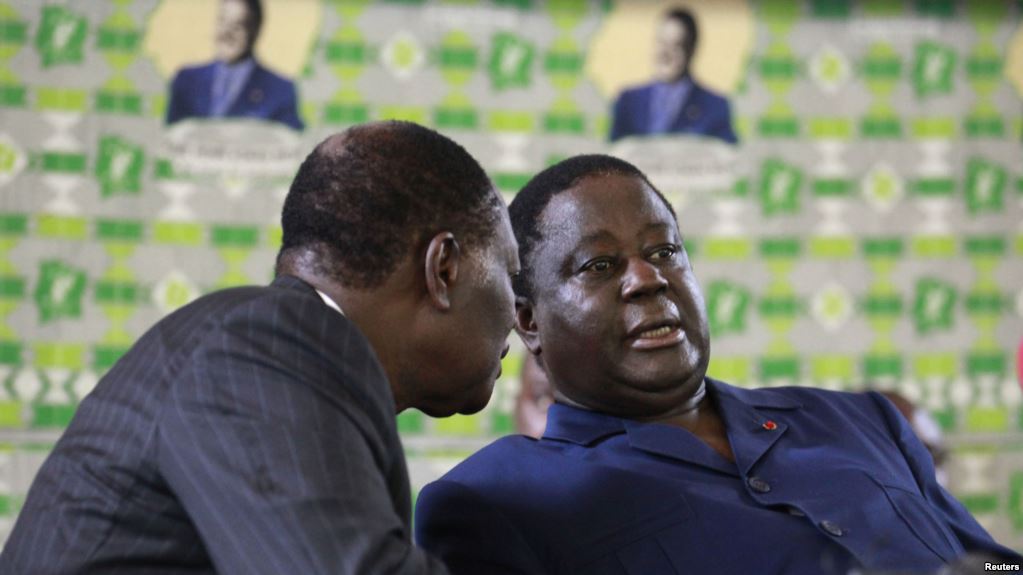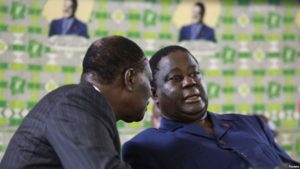 Ivorian head of state Alassane Ouattara on Tuesday agreed with opposition leader and former president, Henri Konan Bédié (HKB), to form a coalition of six political parties ahead of the 2020 presidential election.
According to a communiqué released after the two leaders' meeting, the President of Côte d'Ivoire and the President of the PDCI-RDA have adopted the principle of a political agreement for the creation of a coalition called "Rassemblement des houphouétistes pour la démocratie et la paix – (RHDP)".
The six parties to form the coalition gave themselves between 12 and 18 months to finalize the setting up of this new coalition, the communiqué said, adding that Bédié may soon sign the unified party manifesto.
In 2015, Henri Konan Bédié's endorsement of incumbent Alassane Ouattara has led to a landslide victory.
With Ouattara's popularity bolstered by the remarkable post-war recovery and Gbagbo's Ivorian Popular Front (FPI) party deeply divided, the new coalition could put the outcome of 2020's vote beyond doubt.
Bédié who led the West African nation between 1993 and 1999, stoked a debate over "Ivoirite" – the rights of true born Ivoirians over immigrants.
Ouattara, a Northerner, was repeatedly barred from seeking the presidency because of what opponents said was his foreign origins. He finally won an election in 2010, although his victory sparked a second brief war that killed more than 3,000 people.
The article of "Ivoirite" was removed from the country's recent constitution. The constitution voted in 2017 also removes an age limit of 75 for presidential candidates.