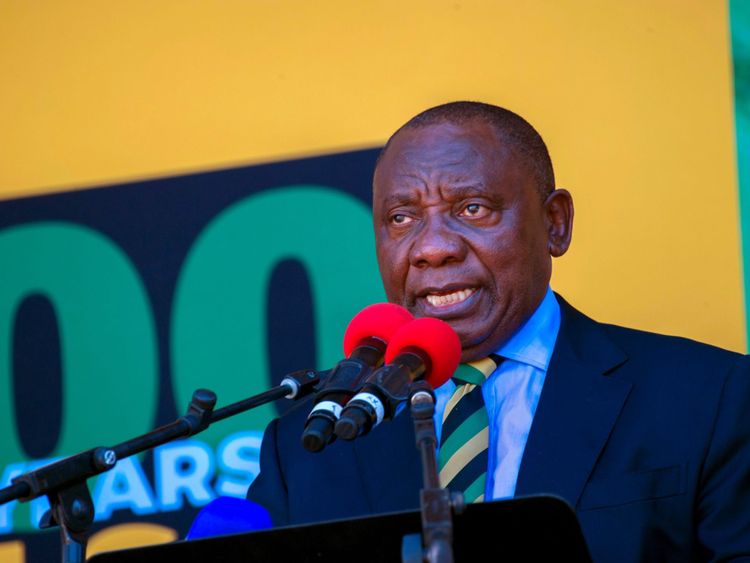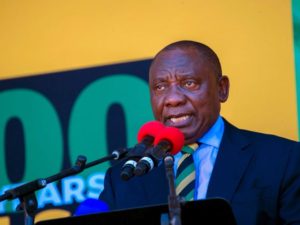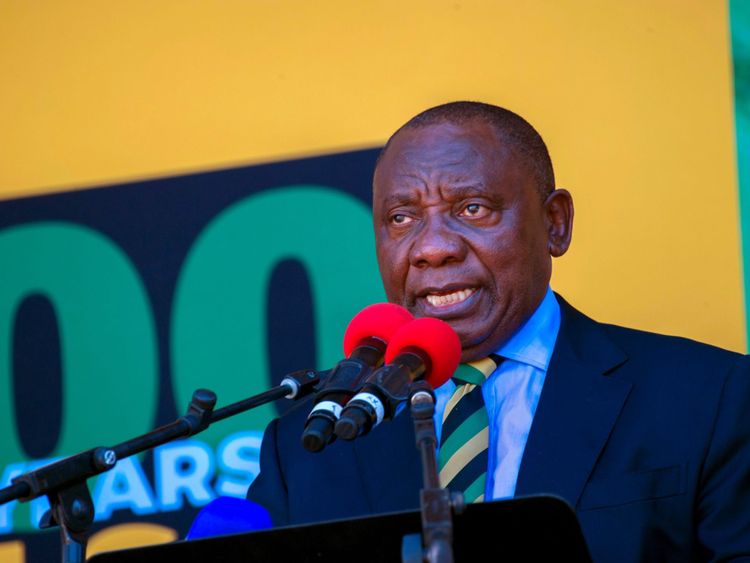 South Africa's President Cyril Ramaphosa has cut short his visit to Britain to return to South Africa to deal with protests in the southern African nation's North West province.
Clashes broke out between protesters and police in the region on Wednesday. It is the first big demonstrations since Ramaphosa took power in February.
Ramaphosa was participating in the Commonwealth Heads of Government Meeting in London where he led a government delegation.
Protesters seeking jobs, better housing, roads and hospitals are demanding the province's Premier Supra Mahumapelo, a member of the ruling African National Congress party, to step down. Mahumapelo is a supporter of Jacob Zuma, ousted as the nation's president in February.
Ramaphosa called for calm, ordered police to exercise maximum restraint and urged protestors to express their grievances through peaceful means and engagement rather than violence and anarchy.
Police have reportedly used tear gas and rubber bullets to try to quell the protests. There have not been fatalities linked with the protests, provincial police spokesman Sabata Mokgwabone said.
However, SABC, the state-run broadcaster said one person reportedly died in the demonstrations.
The president is expected to meet with provincial leaders of the ANC Friday, the party said in a statement.