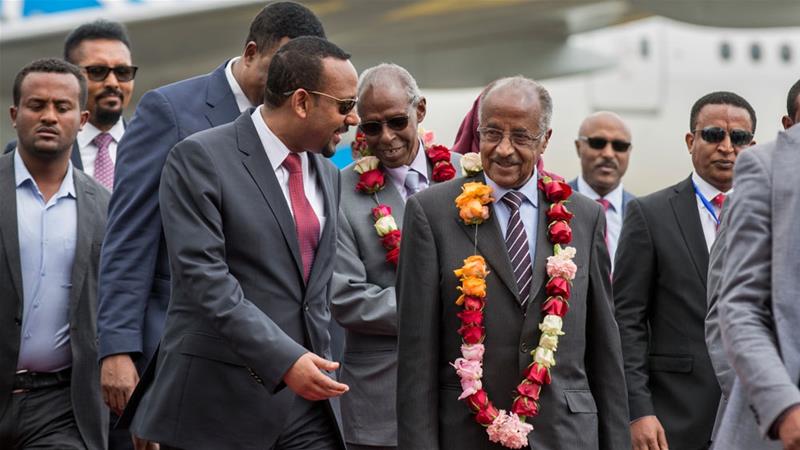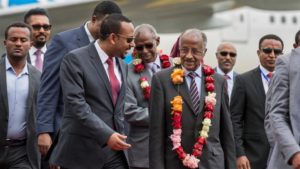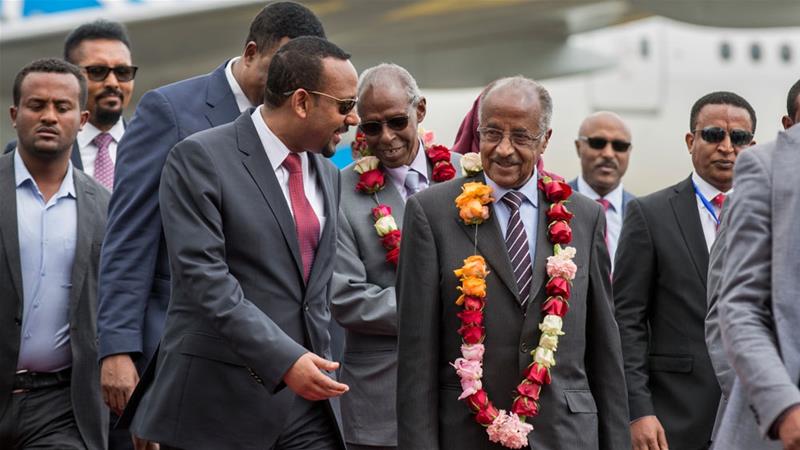 Ethiopia's Prime Minister Abiy Ahmed on Tuesday welcomed Eritrean Foreign Minister Osman Saleh and a high-level delegation for historic talks that could ease military tension between the two countries.
Ethiopian elders, religious figures and traditional dancers were all part of the welcoming committee at the Bole international airport.
Diplomatic ties between the two countries have been cut for almost 20 years after a border war killed some 80,000 people.
The two countries remain at odds over the status of the militarized frontier town of Badme, despite a peace agreement signed in 2000.
The peace agreement calls for the end of hostilities between the two countries and respect of the ruling of the UN border commission, which delivered its verdict in 2002.
Ethiopia had long refused to accept the terms of the deal, which included withdrawing from the border town of Badme.
However, last week, Ethiopia's reformist Prime Minister said he would accept a peace deal awarding Eritrea the disputed territory.
Peace will indeed be beneficial to the two peoples but obviously, this must be predicated on respect of international law, Ethiopian Minister of Information Yemane Gebremeskel said.