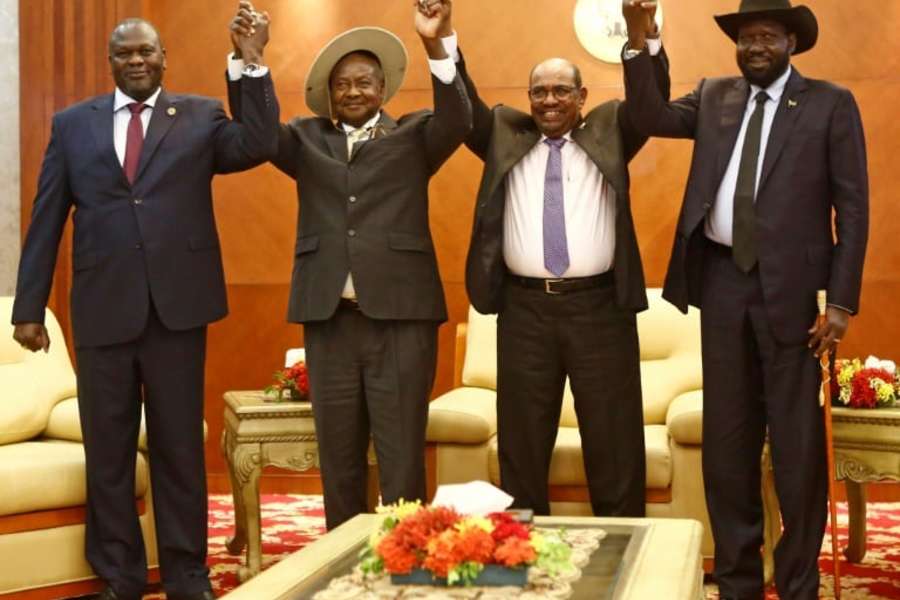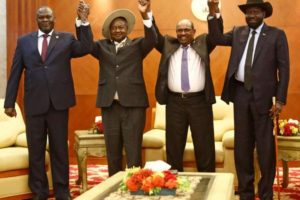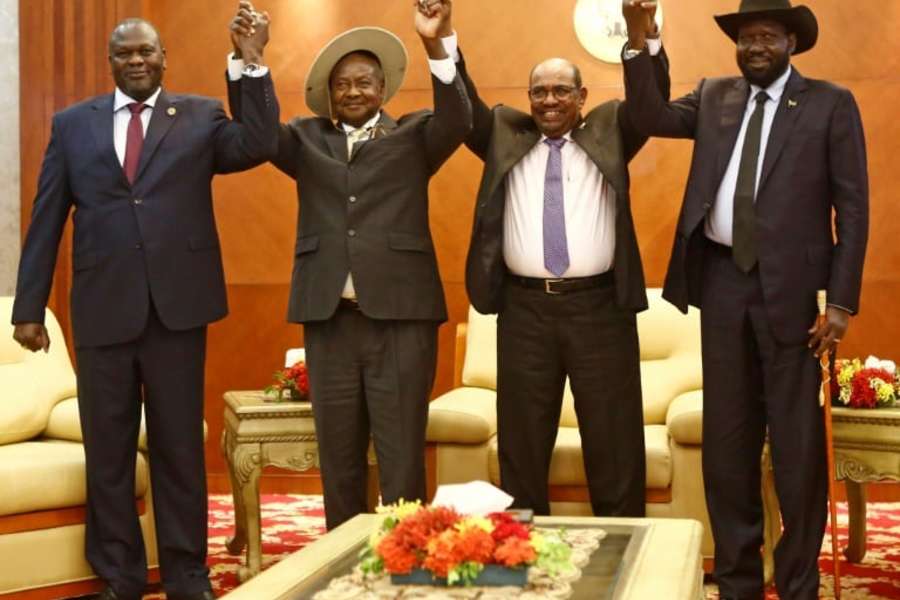 South Sudanese rival leaders have signed a peace agreement in Khartoum on Wednesday.
Sudan's foreign minister Al-Dirdiri Mohamed Ahmed said the agreement also included the opening of crossings for humanitarian aid, the freeing of prisoners and the formation of a provisional government after four months.
Two years after gaining independence, South Sudan descended into civil war in December 2013 when President Salva Kiir accused his then-deputy, rebel leader Riek Machar, of plotting a coup.
Multiple ceasefires and peace efforts have been unfruitful thus far. A power-sharing peace attempt failed in 2016.
That deal collapsed in the summer of 2016, when Machar's return to Juba led to the resumption of fighting between his forces and the army in which hundreds died. The bitter rivals met on Monday for talks to end the civil war.
Sudan's President Omar al-Bashir who convened this week's talks in Khartoum said disagreements persisted over "division of power and security arrangements".
However, the agreement reached said President Kiir and Dr Machar agreed to have three capital cities; namely Juba, Wau and Malakal on a temporary basis to host the three proposed vice-presidents.
They also declared to work together again for the third time after their long disagreement proved difficult for peace and stability.
The United States, the top humanitarian donor to South Sudan, expressed growing impatience with the warring sides.